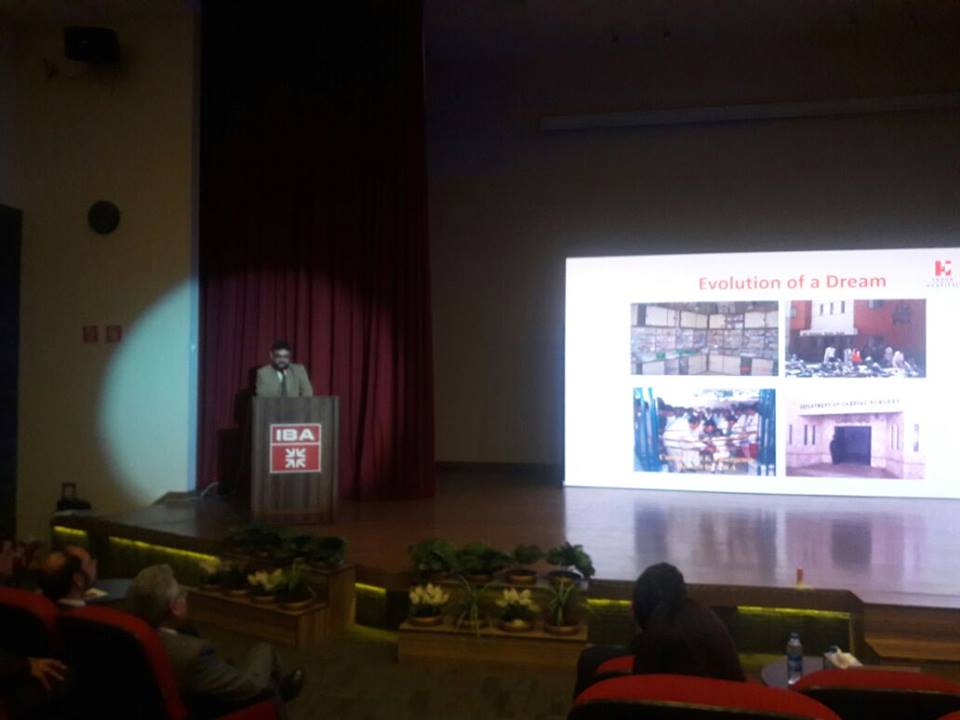 ---
KARACHI: The Aman Foundation hosted the finale of the AmanClinics Accelerator at Aman Tower, IBA City Campus on Saturday afternoon.

Team Alchemy was selected as the winner out of a total of a 112 teams that participated in the new social venture of the foundation and was awarded a prize of half a million rupees.

Nouman Nabi, while explaining the idea which secured them the first position, said their model is about affordable and sustainable healthcare solution at your doorstep. The team, comprising final year students of Karachi School for Business and Leadership, Syed Faizan Ahmed, Omar Fazal Ibrahim, Ovais Kamil, Dr Muneeb Khalid and Nabi were overwhelmed at winning the competition and looking forward to executing their model.

China donates 80 ambulances to Pakistan

The first runner-up was team 'Hi-Doctors' and the second runner-up was team 'TeleCare' and both won Rs100,000 each.

"Through this social venture, Aman Foundation wanted to originate ideas and create a scalable and sustainable preventive care clinic platform serving the low segment across Karachi and then across Pakistan," said Aman Foundation CEO Malik Ahmad Jalal.

He added that since the inception of the foundation in 2008, it has been endeavouring to come up with innovative solutions to address public health crises in Pakistan.

Speakers discuss importance of moving to practical work from theoretical concepts

Dr Saadia Quraishy, Aman Health CEO, stated in her welcome address that the healthcare services have to be transformed in Pakistan as the country has the worst health indicators in the world.

Commenting on the efforts of all the teams, she said they worked diligently and came up with interesting and doable plans.

Dr Abdul Bari, co-founder and CEO of Indus Hospital, said in his keynote address that the competition would create access for those who make an income of less than Rs500 a day and for whom quality healthcare would otherwise be a distant dream.

"This initiative generates ideas that are innovative, intelligent and suited to our context with the mandate of transforming lives," said chairman and co-founder of Aman Foundation, Fayeeza Naqvi. She added that Aman is here to lift, empower, guide and collaborate with those who wish to carry forward a powerful idea.

Published in The Express Tribune, May 1st, 2016.
COMMENTS (1)
Comments are moderated and generally will be posted if they are on-topic and not abusive.
For more information, please see our Comments FAQ