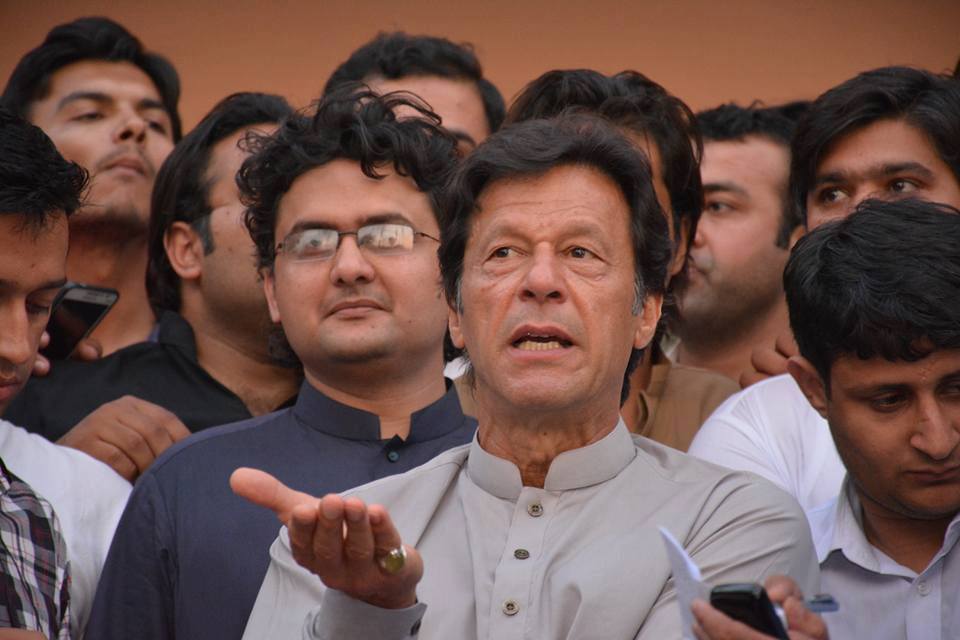 ---
ISLAMABAD: Pakistan Tehrik-e-Insaaf (PTI) has announced to move the National Accountability Bureau (NAB) against Prime Minister's media cell for advertising against them with public money.

The party also announced to form a three-member committee to investigate and monitor the activities of the media cell.

Earlier on Tuesday, PTI served a legal notice to Information Minister Pervaiz Rashid, accusing him of damaging reputation of the party chief and publishing false and malicious advertisements financed by public money.

Misuse of public money: PTI set to sue govt for 'malicious campaign'

Talking to media, PTI chief Imran Khan alleged that the cell was being controlled by prime minister's daughter Maryam Nawaz and its only purpose was to hide corruption of Sharif family in the wake of Panama leaks.

Sources privy to the development told The Express Tribune that it was Jahangir Tareen who had pushed Imran Khan for taking this matter to the NAB adding that the party has gone into reactive mode since the allegations have surface against Tareen.

When asked about Tareen's offshore company, Imran said that there was a difference between the two as the PM did not declare offshore companies in his statements of assets and liabilities submitted to the Election Commission.

Panama leaks: ICIJ has not apologised to PM Nawaz, claims Imran

Further, responding to the question, Tareen claimed he had sent money through banking channels and paid tax and challenged the premier to reveal his tax details to avoid the allegation of money laundering.

Terms of Reference

Reiterating his party's stance on Terms of Reference (ToRs) for the Panama leaks commission, PTI chairman rejected the ToRs announced by the premier.

"It is like a culprit is asked to set rules of the game," said Imran adding "it also proves that Prime Minister Nawaz Sharif was doing all this to hid his corruption."

He claimed that entire opposition is united over the issue and has rejected government's TORs. In this regard, opposition parties are scheduled to meet on May 2 in Islamabad to devise their strategy.

On April 25, Information Minister Pervaiz Rashid said Imran Khan had rejected government's ToRs only because he wanted to shield Jahangir Tareen from graft inquiry.

Imran opposing ToRs to save Tareen, says Pervaiz

Referring to a State Bank document, the minister had accused the PTI leader of getting Rs49.8 million of loans against his several companies waived off from various banks.

Among those named in Panama Papers are three of Sharif's four children — Maryam, who has been tipped to be his political successor; Hasan and Hussain, with the records showing they owned London real estate through offshore companies administrated by the firm.

Responding to a question about Minister of State Abid Sher Ali's recent threat of sending workers to besiege Bani Gala if PTI went for Raiwind, Imran said "I would be going to Raiwind to ask the PM about Panama Papers, what would Ali be asking me?"

"I would not mind if he [Abid Sher Ali] comes to Bani Gala … there is good weather and he can sit here," he added.
COMMENTS (3)
Comments are moderated and generally will be posted if they are on-topic and not abusive.
For more information, please see our Comments FAQ