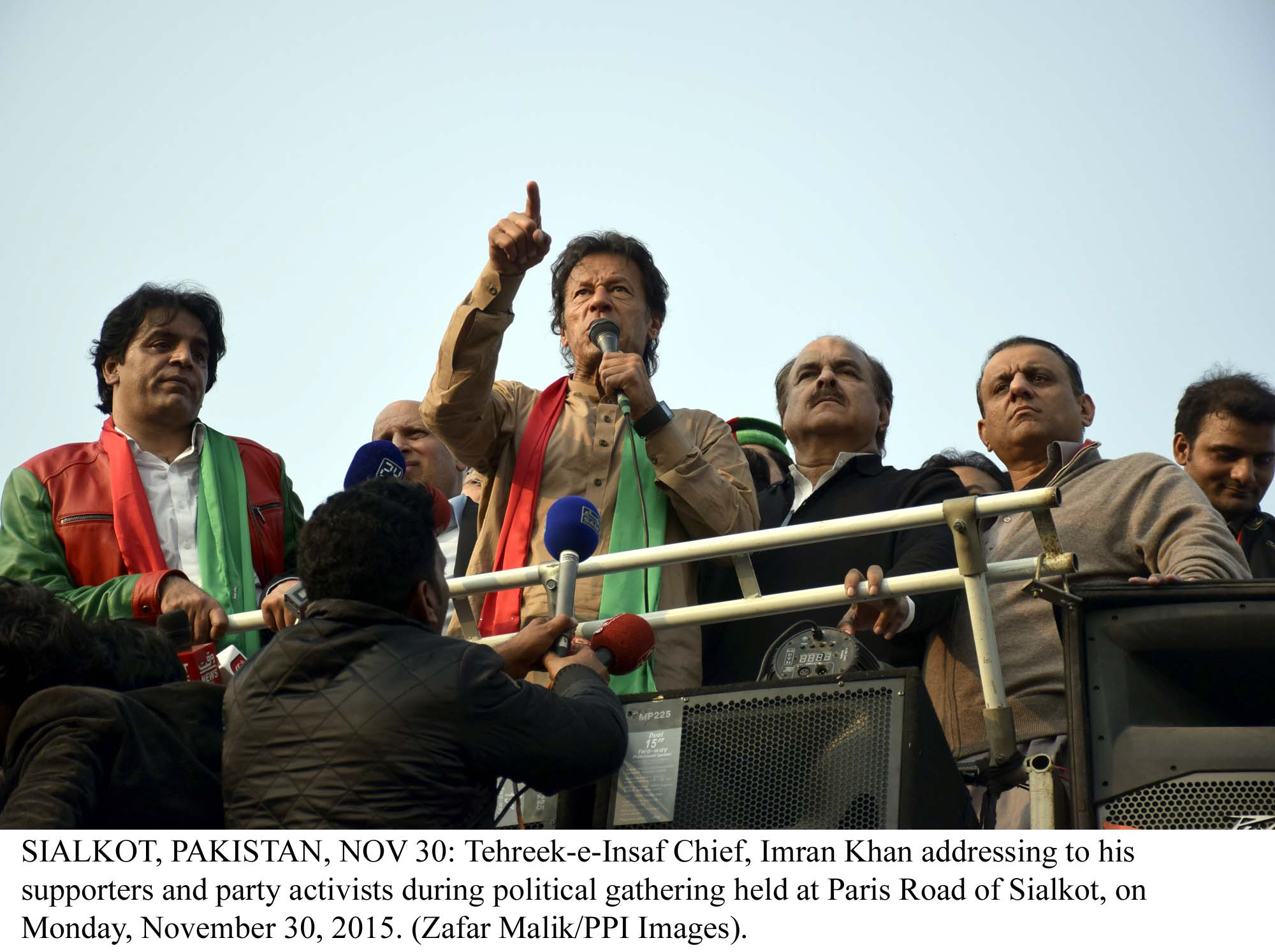 ---
LAHORE:



Pakistan Tehreek-e-Insaf (PTI) chief Imran Khan struck a note of defiance on Friday against the Lahore administration's refusal to allow a rally outside the Punjab Assembly, insisting that his party would stage a rally there anyhow on Sunday.




The PTI chairman said it was his party's democratic right to stage a protest and the local administration was responsible for making the required arrangements and providing security.

"I will review the rally's arrangement's today (Saturday). The rally will be held in front of the assembly and its arrangements are under way," he said, adding that political gatherings had been held at the Charring Cross in the past.

"[Therefore] nobody can stop [our] rally," he said.

However, the Punjab government's spokesperson Zaigham Qadri said the PTI had not been granted permission for the rally. "According to the Lahore High Court's order political protests and rallies cannot be held at The Mall," he said. "The PTI leadership has also been informed about security concerns."

Meanwhile, the negotiation between the PTI and local administration remained inconclusive as the administration refused to grant the PTI permission to hold gathering on the Mall Road while also disallowing the ruling Pakistan Muslim League-Nawaz to hold a rally.

The district administration said the PTI leaders will be subjected to severe security threats and due to proximity of densely populated areas the party could not be granted persimmon to hold rally on the Mall Road.

Talking to Daily Express, the DCO Lahore Captain (retd) Muhammad Usman said they were not stopping the PTI from holding a rally. However, the administration's point of view was that a rally should be held at a venue where better security arrangements could be made.

"However, if the PTI decides to hold the rally against the administrations advice, then it will be responsible if any mishap happened," he said, adding that the police were making all efforts to ensure proper security.

The DIG Operations Dr Haider Ashraf said the police have drafted the rally's security plan, according to which three SPs, 18 DSPs, 130 inspectors and 2,200 policemen will carry out security duty.

Meanwhile, the PNA confiscated all the banners and hoardings, which the PTI had set up across the city and particularly at the Mall Road without proper permission.

Published in The Express Tribune, April 30th, 2016.
COMMENTS
Comments are moderated and generally will be posted if they are on-topic and not abusive.
For more information, please see our Comments FAQ