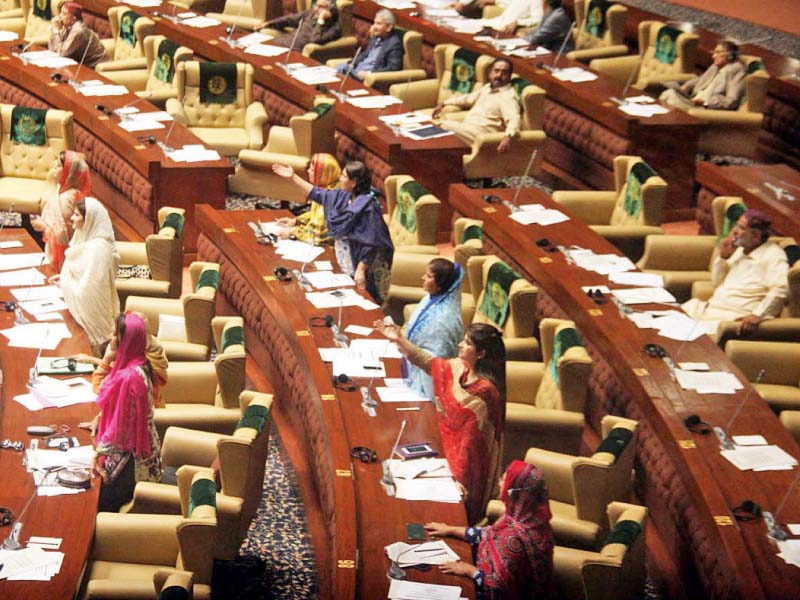 ---
KARACHI:



Senior citizens in Sindh will be able to enjoy special discounts on healthcare, travel, cinemas and other services as Sindh Assembly passed its Senior Citizens Welfare Bill, 2014, on Friday.




Sindh became the first province in the country to pass such a bill. "Sindh has always set precedents and taken a lead in legislation and we are following the same tradition by passing this law," said senior education and parliamentary affairs minister Nisar Ahmed Khuhro amid applause and thumping of desks by treasury and opposition members.

With no welfare in sight, the elderly prone to abuse

A bill recognises any permanent resident of Sindh, who is 60 years old or more, as a senior citizen. According to the bill, a 'senior citizens council' will be established for the welfare of the elderly people who will be issued identification cards (Azadi Cards) to avail benefits and privileges as provided under the act.

The council will work under the social welfare minister and will have two members of the provincial assembly, the secretaries of the finance, health, local government and Zakat departments, and representatives from the transport community, NGOs, business community and food and agriculture department as members.  "This council will formulate policies for the welfare and improvement of the well-being of senior citizens," said Khuhro.

The salient features of the law reveal that senior citizens complaint centres will be set up, as well as homes for physical, mental, emotional and socio-economic well-being of senior citizens. "This council will also liaise with national and international agencies and NGOs to provide financial assistance to senior citizens," stated the law, adding that they will be provided free medical and health services as prescribed by medical officers at government dispensaries and 25% concession on all private hospitals, medical centres and clinics.

"There will be a 50% concession in the fares of both public and private transport within the city and the council can recommend a concession on railways and on airline tickets. Besides this, senior citizens will be given 25% discount [of net profit] on the purchase of goods, drugs, medicines and essential commodities," stated the bill.

The draft further stated that there will be a 25% discount for senior citizens at recreation centres, cinemas, theatres, hotels and restaurants. Meanwhile, the government will also provide assistance to retired senior citizens to get their pension benefits and other dues from relevant departments and organisations. "Government will provide free service for funeral and burial by local council on the death of senior citizens," it said.

Old and vulnerable: Senior citizens await national policy to safeguard rights

The government will also establish and maintain 'Old Age Homes', beginning with at least one in each district. "The district social officer will be in charge of the homes," stated the draft. Regarding tax collection, the law said that senior citizens will be exempted from paying any tax by any department, bank or institution on their income and profit.

A senior citizens fund will be established and the government will collect data of these people at a union council level. "Any person who refuses to honour senior citizen card holders or violates any provision of this act will be punished with rigorous imprisonment of three years coupled with a fine of Rs30,000," it stated. "Whoever leaves such senior citizens with the intention of wholly abandoning them shall be punished with three-month imprisonment or a fine."

The assembly also passed the Sindh Employees Old-Age Benefit (Amendment) Bill, 2016 to streamline the smooth running of this institute.

Published in The Express Tribune, April 30th, 2016.