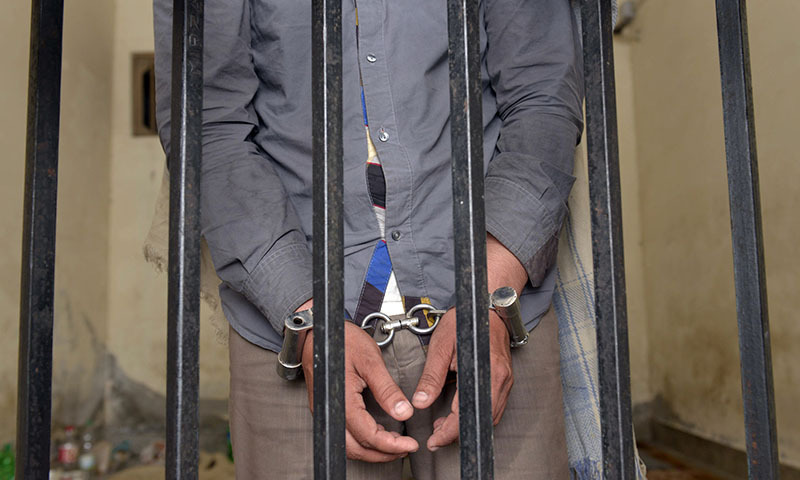 ---
LAHORE:



Drugs being smuggled into prisons are being delivered at Bakshi Khanas (judicial lockups) where canteen employees and relatives of prisoners on trial get access to them, prison authorities say.




In a letter to the deputy inspector general of prisons, the superintendent of Lahore District Jail has said a campaign against drugs in prisons had been launched recently.

"We started frisking prisoners when they checked in at the jail. We also made several searches based on tip-offs. We seized a huge quantity of drugs in the process," he said.

The letter said 42 prisoners were found to have brought drugs following court visits. He said of these, 17 were new comers.

He said drugs had also been seized from 39 prisoners at the jail.

He said during interrogation, the prisoners had said that drugs were easily available at Bakshi Khanas.

"Canteen employees are particularly active on this front," he said. He said some of the prisoners had been provided drugs by their relatives and friends.

"Often investigating officers do not escort prisoners to jails. They are instead escorted by various police constables. Some of these constables also supply drugs," the letter said.

The jail superintendent said the problem had been brought to the notice of the Operations DIG in a letter sent on February 27 but no steps had been taken to curb the activity.

The superintendent requested the Prisons DIG to introduce an effective mechanism through the Prisons Inspectorate to control access to drugs in incarceration facilities.

He also requested for a checking system for new prisoners at police stations.

CCPO Amin Wains told The Tribune that a DSP had been appointed to investigate the matter.

"So far, we have found no police involvement in this," he said.

"If a policeman is found providing drugs to prisoners, strict action would be taken against them."

Published in The Express Tribune, April 29th, 2016.
COMMENTS
Comments are moderated and generally will be posted if they are on-topic and not abusive.
For more information, please see our Comments FAQ