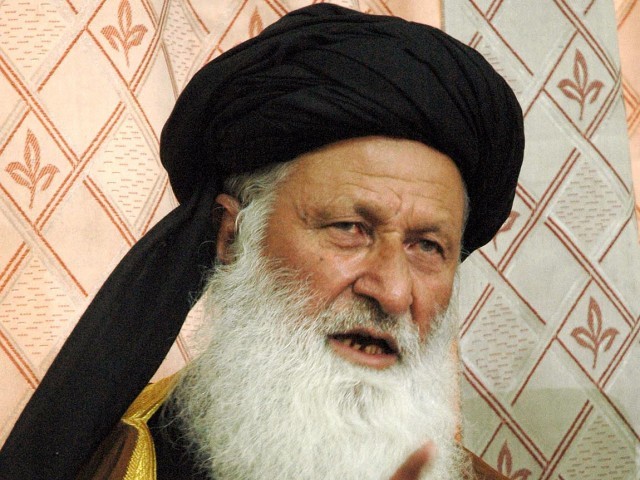 ---
ISLAMABAD:



The Council of Islamic Ideology (CII) chief believes that collection of indirect taxes is forbidden in Islam as taxes cannot be collected from end consumers on the purchase of a product. Rather, they should be collected from industrialists, capitalists and traders.




"Under the Islamic principle, only progressive taxation can be levied, which allows the government to charge income tax. In case of sales tax, all the persons are affected whether they are labourer or landlords," said CII Chairman Maulana Muhammad Khan Sherani on Wednesday.

Sherani was addressing the media at the end of a two-day seminar organised by the CII to discuss fundamentals of Islamic economy and current problems facing the country.




The indirect taxation is considered regressive and heavy reliance on it not only overburdens the lower income groups but also throttles economic activity. However, indirect taxes constitute over 60% of the total tax collection, suggesting the government's heavy reliance on such instruments.

The statement from chief of a body that advises parliament about compatibility of laws with Islam may open a new Pandora's Box for the government. A case is also pending in the Supreme Court of Pakistan about the status of interest on loans. The CII chairman said during the seminar, ulema have given recommendations on Islamic economic system and their final recommendations will be given to the lawmakers for legislation.

He said the seminar was also attended by State Bank of Pakistan officials, who agreed to convince the International Monetary Fund (IMF) to shift to the Islamic economic system, which, according to him, is a more sustainable system than capitalism.

"It will be decided later how to contact with the IMF as a mechanism will be adopted with the State Bank in this regard," he said, adding that the ulema also recommended abolishing the interest-based system, which is against Islamic injunctions.

Sherani said ulema laid stress on imposing Islamic economic system in the country as the western economic system is on the verge of collapse. "Therefore, there is a dire need to convince the international community to adopt our (Islamic) system," he said.

Also a lawmaker from the JUI-F, Senator Sherani said China, a rising economic power, was also considering establishing a bank like the IMF and the government needed to keep in touch with Beijing to establish its new financial institution on the basis of an alternative economic system.

The seminar, in which 25 religious scholars were invited to speak on the topic, was also attended by a large number of people. The basic objective of the seminar was to create awareness about Islamic laws.



Published in The Express Tribune, April 28th, 2016.
COMMENTS
Comments are moderated and generally will be posted if they are on-topic and not abusive.
For more information, please see our Comments FAQ