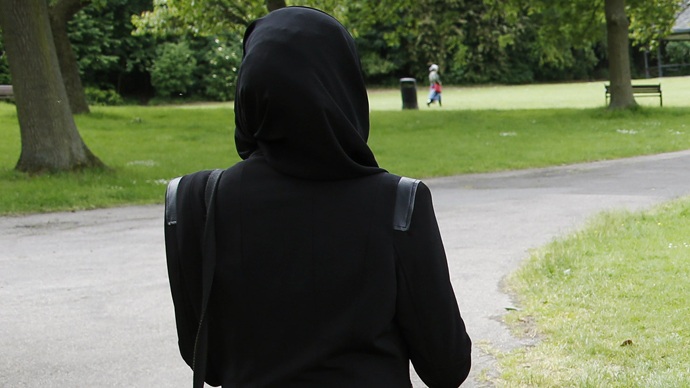 ---
SOFIA: A Bulgarian town that is home to a Roma minority practising an ultraconservative form of Islam on Wednesday banned Islamic face veils in public, a first in the country.

The town council of Pazardzhik in southern Bulgaria voted overwhelmingly in favour of the ban in all administrative buildings, schools, shops and on the street. Driving with a full-face veil, or niqab, was also outlawed.

The council justified the measure by saying that a veil impeded identification. Fines of 300 leva (150 euros, $175) can be levied, rising to 1,000 leva for repeat offenders.

Bulgaria's centuries-old Muslim community, dating back to conversions during Ottoman times, makes up around 13 per cent of the 7.4-million population of mainly Orthodox Christians.

Muslim women in Bulgaria generally wear just a simple scarf to cover their hair, but recently there has been a rise in the number of women from Pazardzhik's Roma Muslim minority wearing the niqab.

'Hijab Day' at Paris university divides opinion

The phenomenon has since spread to small numbers of women in at least three other Roma communities. Roma make up just under 10 per cent of Bulgaria's population, around a third of whom are Muslim.

The Roma Muslim minority in Pazardzhik follows Wahhabism, the form of Islam originating in Saudi Arabia.

Thirteen spiritual leaders from Pazardzhik's community are currently standing trial for allegedly propagating extremist ideology and helping people join IS.

Their self-proclaimed imam, Ahmed Moussa Ahmed, was already sentenced to two years in jail in 2015 for inciting hatred on religious grounds.

The junior partner in Bulgaria's ruling coalition, the nationalist Patriotic Front, recently proposed imposing a nationwide ban on the full-face veil with fines of between 200 and 1,500 leva.

The bill which is yet to be put to vote in the legislature also proposes jail sentences of up to three years and fines of up to 5,000 leva for anyone who incites others to wear a niqab.

France and Belgium have in recent years both banned the wearing of the niqab in public.
COMMENTS (2)
Comments are moderated and generally will be posted if they are on-topic and not abusive.
For more information, please see our Comments FAQ