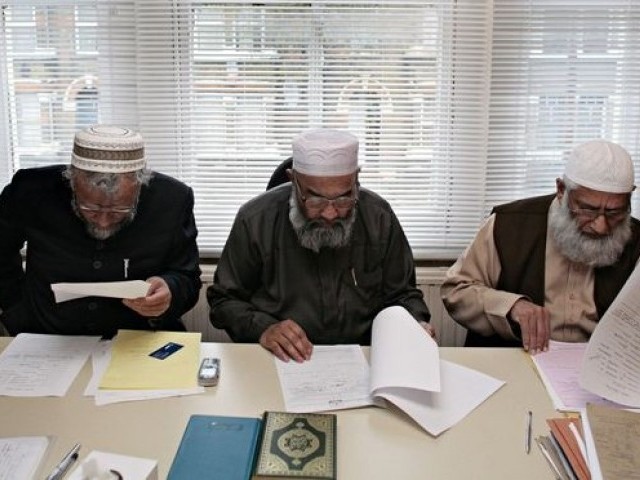 ---
LAHORE: Lahore High Court (LHC) on Tuesday disposed of a writ petition questioning the provincial government over the alleged functioning of Jamatud Dawa (JD) Sharia courts.

Justice Shahid Bilal Hassan of LHC reserved judgment on the maintainability of the petition after hearing the arguments. Till 7pm, court staff remained mum regarding the order of the court having been signed. The LHC spokesperson told The Express Tribune that the order had not been signed by the judge so far but staff had been intimated that the petition was disposed of.

Appearing before the court on Tuesday, a deputy attorney general and an additional advocate general said that a petition against a private party was not maintainable. They said the petitioner should have approached the police instead of the court.

Appearing before the court on behalf of the petitioner, Advocate Maqbool Hussain Sheikh said his client, a Samanabad resident, had requested the court to direct the provincial government and IGP to take action against Qazi Hafiz Idrees for issuing judge-like summons.

This, he said, violated the Constitution and was akin to instituting a parallel justice system. Sheikh said it had also stoked mistrust regarding the nation's judicial system in citizens' minds. The advocate also asked the court to direct the provincial government and the IGP to protect his client and secure his property from Qazi and his supporters.

The petitioner had said he had received a notice on a Darul Qaza Alsharia of JD Masjid Al-Qadsia letterhead in January, 2016 on the complaint of one Muhammad Azam. He said an application was also attached with the notice that had been forwarded to JuD chief Hafiz Saeed against him. He said the notice had summoned him for January 25. He said he had also received phone calls in connection with the "summons".

He said the court established by Qazi Idrees violated the Constitution. The petitioner said the word court could only be used in reference to the Supreme Court, the Federal Shariat Court, High Courts and their subordinate courts. He said the judicial system enshrined by the Constitution had been dispensing justice to the people. The petitioner said the move by Qazi to enshrine a parallel judicial system was an attempt to subvert the Constitution. He said the initiative was a conscious undertaking to sow distrust in the minds of people regarding the nation's judicial system.

The petitioner said Qazi was affiliated with an organisation that had been placed under observation. He said notices issued by the aforementioned had no legal standing and amounted to warnings. The petitioner said he had earlier approached the provincial government, police and the chief justice of Pakistan to take action against Qazi in vain.

Published in The Express Tribune, April 27th,  2016.
COMMENTS
Comments are moderated and generally will be posted if they are on-topic and not abusive.
For more information, please see our Comments FAQ