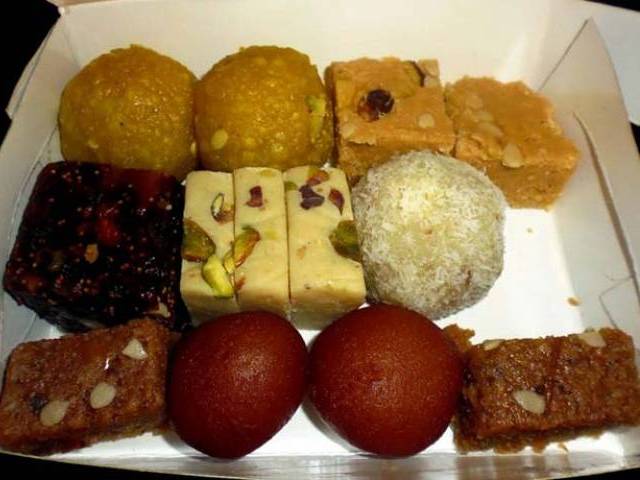 ---
BHAKKAR/LAHORE: The death toll of patients who had consumed sweets laced with toxic material in Layyah last week, has risen to 28. On Monday, 12 patients who had consumed the sweets were brought to Jinnah Hospital. Doctors treating them said the condition of one of them is precarious.

Jinnah Hospital Additional Medial Superintendent Salahuddin said three of the patients brought to the hospital were in stable condition and had been discharged.

"We now have nine patients at the hospital and the medical superintendent has been directly involved in their treatment," he said.

The patients are: Zain Akbar, Nasreen Bibi, Husnain Akbar, Raziya Bibi, Shakila Bibi, Muhammad Tayyab, Amina Bibi, Muhammad Siddique and Muhammad Akbar.

Dr Salahuddin said the patients had been brought in critical condition. "We can only look for causes of symptoms. It is the responsibility of the police to determine what poison had been added to the sweets."

Public Relations Officer to the Layyah DCO Irfan said a case had been registered against Tariq Mehmood and Khalid Mehmood, owners of the sweet shop Tariq Hotel and Sweets from where the sweets had been procured, and their employee Hamid Ali.

He said they had been sent on physical remand.

The PRO confirmed that the sweets had been found to contain Sulfonylurea, an herbicide produced at a chemicals plant situated at Azam Chowk.

He said the plant had been sealed and the raw material confiscated. He said police had arrested five people from that factory.

The chief minister had constituted a team consisting of 10 officials led by Punjab Food Authority Operations Director Ayesha Mumtaz to get to the bottom of the matter.

The team visited various sweet shops in the area and filed a case against an owner of a sweet shop in Chak 111 under the Food Adulteration and Spurious Drugs Act.

She also visited a basic health unit in Chak 120 and seized expired medicines and injections kept there.

Celebration turns into tragedy

The unfortunate series of events took place after Umer Hayat distributed sweets (laddoo) in his neighbourhood to celebrate the birth of a grandson last Wednesday.

Police said 79 people had consumed the tainted sweets. Eight of Hayat's sons, including Sajjad Hussain, the father of the child whose birth they were celebrating, and three of his grandchildren had died.

Two-year-old Abdullah, Three-year-old Bilal and Ghulam Ghazi, a father of five children, died on Tuesday.

Most of those who had consumed the sweets are still hospitalised.

Police said that the families of seven patients have taken them home because they have lost any hope of their survival.

Published in The Express Tribune, April 27th,  2016.

 
COMMENTS
Comments are moderated and generally will be posted if they are on-topic and not abusive.
For more information, please see our Comments FAQ