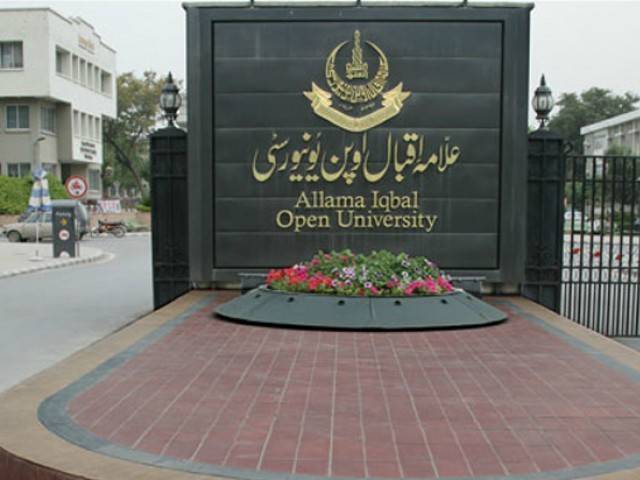 ---
ISLAMABAD: There is a direct link between creative outdoor play and the health, well-being, and social and emotional development of children, a study conducted by Allama Iqbal Open University (AIOU) revealed on Tuesday.

The study was conducted by the Home and Health Sciences Department of AIOU with the collaboration of Pakistan Institute for Environment Development Action Research (PIEDAR).

It also found that in the twin cities of Islamabad and Rawalpindi, 90 per cent adolescent girls were deprived of sunlight in schools sue to the lack of open spaces, leaving them vulnerable to suffer various diseases as adults.

The research was evaluated at a seminar in the varsity's main campus.

Prof Dr Steve Davies, a senior official of International Food Policy Research Institute, was the chief guest.

Speaking at the seminar, Dr Nomana Anjum, chairman of the department of home and health sciences, explained that girls suffered from vitamin D deficiency because of staying indoors for too long.

According to the research, there are a large number of private schools which lack playgrounds.

The children's outdoor access, thus, during recess, they cluster around the water cooler and school canteens.

Most private schools for low and middle-income groups are located in residential units with limited space that denies children the opportunities for physical development and for cognitive and social learning. However, most public schools have adequate school grounds.

Unfortunately, few of these institutions encourage their students to fully utilize the grounds, and none have developed their open spaces for creative and healthy sports.

The study was a result of the AIOU encouraging ongoing research processes to be linked with societal issues and problems.

AIOU Vice-Chancellor, Dr Shahid Siddiqui, hoped that the study would provide useful input for the policy-makers and relevant departments for any future planning.

Published in The Express Tribune, April 27th,  2016.

 
COMMENTS
Comments are moderated and generally will be posted if they are on-topic and not abusive.
For more information, please see our Comments FAQ