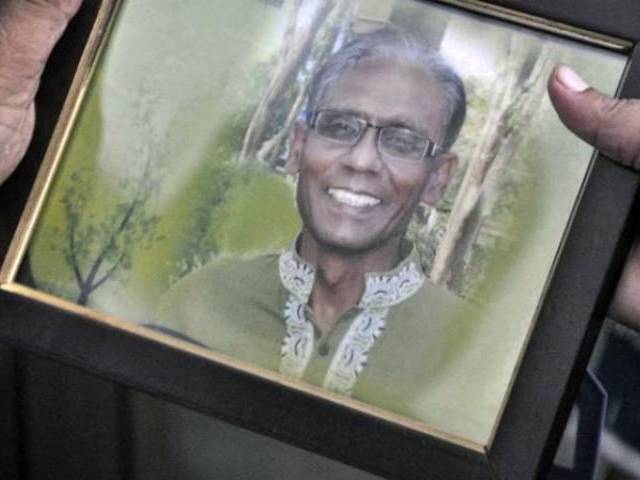 ---
DHAKA: A group affiliated to al Qaeda claimed responsibility on Tuesday for killing a Bangladeshi gay rights activist and his friend, the latest in a string of murders of liberal activists and other minorities in the South Asian nation.

The slaying of Xulhaz Mannan, editor of Bangladesh's first magazine for gay, bisexual and transgender people, has deeply shocked Bangladesh's embattled community of liberal intellectuals.

Mannan, 35, was hacked to death on Monday in his apartment in the capital Dhaka by a group of assailants posing as couriers. His friend, actor Mahbub Rabbi Tonoy, 25, was killed in the same attack, according to police.

Bangladesh police arrest student over professor's murder: official

A Twitter handle identifying itself as an outlet of Ansar Al Islam said its fighters had killed the two, denouncing them as "the pioneers of practicing (sic) and promoting homosexuality in Bangladesh.

"They were working day and night to promote homosexuality among the people of this land ... with the help of their masters, the US crusaders and their Indian allies," read the statement signed by spokesperson Mufti Abdullah Ashraf.

Ansar Al Islam, which is part of al Qaeda in the Indian Subcontinent, has issued similar claims in the past, according to a Bangladeshi security expert. The authenticity of the claim of responsibility could not immediately be verified.

Maruf Hossain Sardar, spokesperson for Dhaka city police, dismissed the group's claim as baseless, saying international militant groups like Islamic State and al Qaeda had no organisational base in Bangladesh.
COMMENTS
Comments are moderated and generally will be posted if they are on-topic and not abusive.
For more information, please see our Comments FAQ