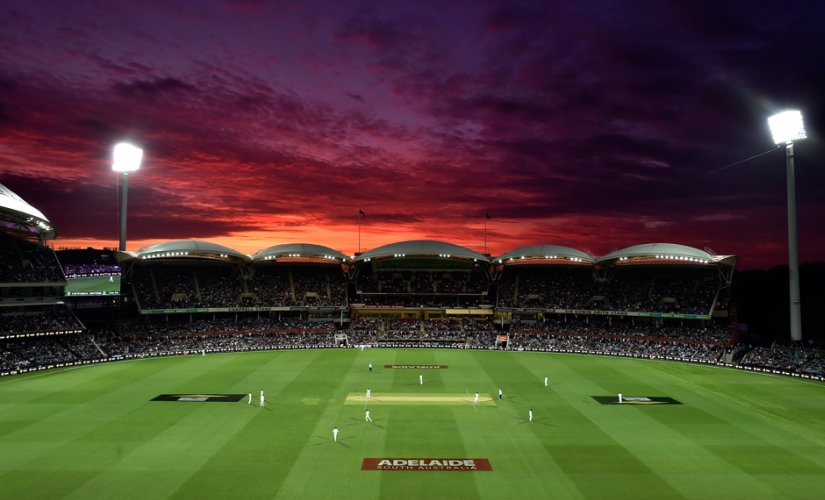 ---
MELBOURNE: The cricket boards of all major test-playing nations have thrown their support behind day-night matches and nearly half intend to host a game under lights in the next 12 months, according to Cricket Australia boss James Sutherland.

Australia hosted the first day-night test against New Zealand in Adelaide last year and will play Pakistan in another match under lights in Brisbane in December.

South Africa's players have balked at an invitation to play Australia in a day-night match in November, however, citing concerns about the specially developed pink ball and their relative inexperience playing it.

Day-night Tests favour bowlers over batsmen: Misbahul Haq

Sutherland, who met with South African officials during an International Cricket Council meeting in Dubai on Sunday, said no final decision on the Adelaide test could be expected until Proteas players returned home from the Indian Premier League tournament. But he said day-night tests in general had unanimous support from the top nations' boards.

"What I heard from (ICC) full member country CEO's in meeting was a very broad-ranging commitment to day-night test cricket and indeed three or four full member countries are planning on hosting test cricket under lights in the course of the next 12 months, which is very encouraging," Sutherland told reporters at CA's Melbourne headquarters on Tuesday.

"Certainly India, Pakistan are very keen to play day-night test cricket, I know New Zealand are also keen.

"To a person, full member countries and their CEOs stated their absolute support of test cricket being played under lights."

India to host day-night Test against New Zealand

The first day-night test drew huge crowds to Adelaide Oval and big television audiences, helping to offset disappointing attendances to the season-opening tests against New Zealand in Brisbane and Perth.

CA and players on both sides hailed the match a success in the aftermath but South Africa captain AB de Villiers told local media last week that his team had been discouraged from committing to the day-night test in Adelaide after getting feedback from Australian players, including captain Steve Smith.

Test crowds have waned across the globe even as domestic T20 tournaments have soared in popularity and threatened to undermine the quality of international cricket by luring top players away from their national teams.

Australia's domestic Big Bash T20 competition drew more than a million people into stadiums around the country during the last home summer, outstripping the attendance for last year's 50-over World Cup.

South Africa players against day-night test

Cricket Australia have lowered ticket prices for test matches against Pakistan and South Africa for series during the coming home summer in a bid to bring fans back to the red-ball game.

Last year's Big Bash tournament clashed with part of Australia's home series against West Indies, but Sutherland dismissed the idea of creating separate windows for domestic and international competitions.

"It's for others to state their position, but my view is that international cricket comes first," he said.

"International cricket must be protected and it should be the form of the game that is the priority for players."
COMMENTS
Comments are moderated and generally will be posted if they are on-topic and not abusive.
For more information, please see our Comments FAQ