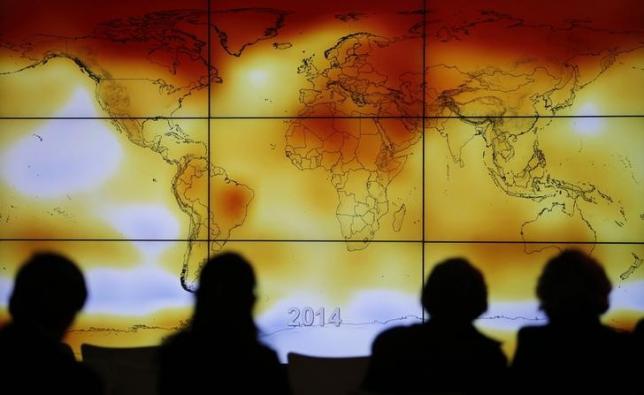 ---
It is a race against time and time is running out fast. There may be those who still question that climate change is caused by human activity, but nobody anywhere in the world can deny that climate change is upon us, and its effects are going to vary from the merely inconvenient to the catastrophic with every gradation in between. Pakistan is one of the states at the forefront of climate change. The Himalayan glacial melt is going to affect the Indus river system that is the national backbone, floods are of increasing severity and frequency, and their effects long-lasting, and extremes of temperature push humans to the very limits of sustainability. Heat kills more and more every year. Thus it is that we welcome the signing of the Paris climate change agreement at the UN General Assembly. Interior Minister Chaudhry Nisar Ali Khan told the Assembly that Pakistan would establish a climate change council and a climate change authority, and that five per cent of the annual budget was dedicated to climate change activities.

As a vulnerable developing nation, the challenges are magnified for Pakistan, which is already grappling with a range of national emergencies from terrorism to the crisis in education and food insecurity. A chronically dysfunctional system of taxation means that the state is forever poor and corruption eats away at resources everywhere. Budgeting to combat climate change indicates a need for trillions of dollars worldwide to be allocated, and most of that needs to be spent in the developing nations, which are the most at risk. The Paris agreement is unique in that it has produced such a rapid response from potential signatories. The leaders of 175 countries have signed and the agreement could come into force years ahead of schedule. Much as we welcome this, there are caveats, most particularly around the ability to ring-fence dedicated finances for addressing climate change and protecting these from leakage, and the capacity to implement the necessary changes for effective interventions. This is a bullet that cannot be dodged. Act now.

Published in The Express Tribune, April 26th, 2016.

Like Opinion & Editorial on Facebook, follow @ETOpEd on Twitter to receive all updates on all our daily pieces.