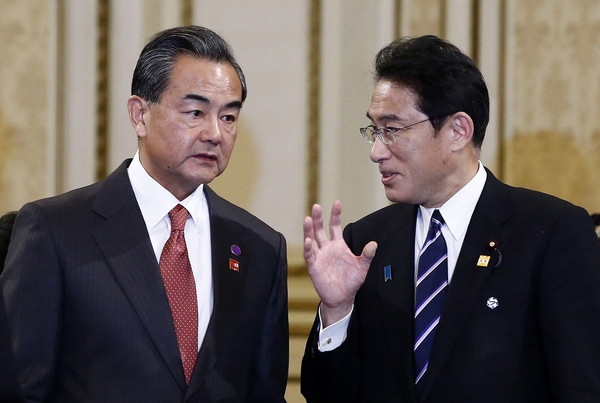 ---
TOKYO: Japanese Foreign Minister Fumio Kishida, speaking ahead of a visit to Beijing, said on Monday China was making the world "worried" with its military buildup and maritime expansion in the East and South China Seas.

Pentagon chief visits warship in South China Sea

Ties between China and Japan, the world's second- and third-largest economies, have long been plagued by a territorial dispute, regional rivalry and the legacy of Japan's World War Two aggression.

China and Japan dispute sovereignty over a group of uninhabited East China Sea islets, while in the South China Sea, Beijing is building islands on reefs to bolster its claims.

China could build nuclear plants for South China Sea, paper says

China has rattled nerves with its military and construction activities on the islands in the South China Sea, including building runways, though Beijing says most of what it is building is for civilian purposes, like lighthouses.

"Candidly speaking, a rapid and opaque increase in (China's) military spending and unilateral attempts to change the status quo in the East and South China Seas under the aim of building a strong maritime state are having not only people in Japan, but countries in the Asia-Pacific region and the international community worried greatly," Kishida said in a speech to business leaders.

China to build on disputed Scarborough Shoal this year: report

China claims almost the entire South China Sea, believed to have huge deposits of oil and gas. Brunei, Malaysia, the Philippines, Taiwan and Vietnam also have claims to parts of the waters, through which about $5 trillion in trade is shipped every year.

Kishida plans to visit China as early as Japan's "Golden Week" extended holiday, which starts on Friday. "Through candid dialogue with the Chinese side, I want to get the wheel turning to create the Sino-Japanese relations that are suitable for a new age," he said.