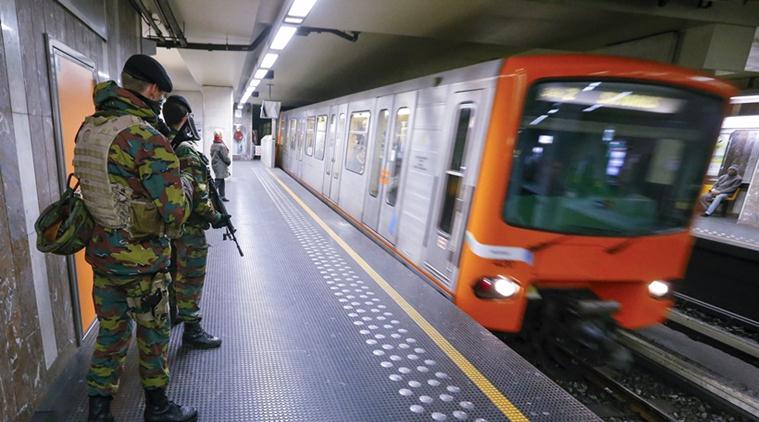 ---
BRUSSELS: The Maalbeek metro station in Brussels hit by a suicide attack last month that killed 16 people reopened to passengers on Monday.

Suicide bomber Khalid El-Bakraoui blew himself up at the station at 0711 GMT on March 22, an hour after two other bombers killed 16 other people at Brussels airport.

Belgium releases Brussels attacks suspect

A total of 32 people lost their lives in the bombings on Europe's symbolic capital that were claimed by the Islamic State group, and 300 injured.

"I'm thinking of everything that happened here, I'm thinking of the flowers that were laid out upstairs," said Piero, a retired translator from the European Commission, the EU executive arm whose headquarters are a few hundred metres (yards) away.

The early morning commuters who spoke to AFP declined to give their last names, given the sensitivity of the events that took place a month ago.

Suspect wounded, held, in Brussels attacks probe

Along the platform, hand-written notes on the station wall expressed condolences for those killed on March 22.

"Let's cherish the life that surrounds us," said a note signed Patricia.

Families of the victims were allowed special access to the station on Saturday to mourn the victims, before the official reopening to commuters.

The scene at the heart of rush hour on Monday was calm, with commuters expressing patience over the the month-long closure, despite criticism of Belgium's handling of the aftermath of the attacks.

The closure "was for the right reasons", said French-national Liliana, a nuclear engineer who lives in Brussels.

Belgian media say Brussels prime suspect not arrested

"I can understand that there was a need to analyse all the damage, I can understand all that," she said.

Monday was the first day since the tragedy that the entire Brussels metro network was running normally.

Since March 22, many stations remained shut and operating hours were reduced because of a lack of security staff.

Brussels airport meanwhile is only set to resume full operations in June after it was completely closed to passengers for 12 days following the attack.