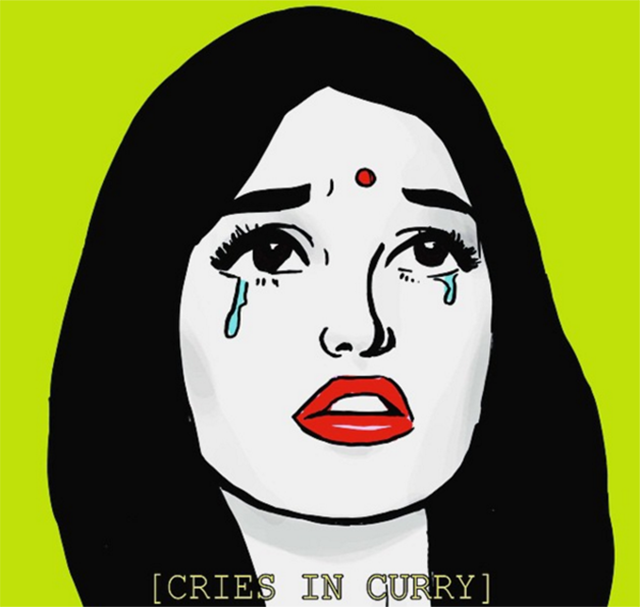 ---
Pakistani-born Canadian artist, Maria Qamar, who goes by the name 'Hatecopy', has increasingly gained popularity among Canada's desi community after her successful attempts to merge aspects of both cultures in her work.

Her Instagram account, featuring hundreds of pieces of her work, has over 48,000 followers and continues to grow.

After moving to Toronto at a young age, Qamar realised it wasn't easy being a desi in the west and her work is an ode to the numerous challenges faced by these communities.




"The aim of my work is to provide an outlet for the diaspora to laugh together. We've been through a lot, and continue to go through a lot of institutional racism and discrimination; I try to dig moments in my life which made me laugh at the ridiculousness of it all," Qamar said while speaking to The Express Tribune. 

Artist sets out to redefine what it means to be a desi aunty

Channeling the comic book-style of Roy Lichtenstein, Qamar's satirical take on Pakistani and Indian culture has gained momentum across social media, especially among Asian youth in Toronto.




"My work begins with a story or an expression I pick up from desi soaps and movies. I then relate those expressions to specific moments in my life or moments I've witnessed in pop culture through my art," Qamar said.

"I'm inspired by everything I see and experience as a woman of colour in the west," Qamar said. "I am also heavily inspired by the works of Roy Lichtenstein and classic, dramatic Indian soap operas," she added.




Not only do her brutally honest illustrations represent struggles of desi girls in the west, but her work also makes subtle, but to the point, remarks about serious issues.

8 cringeworthy things desi mothers say to their daughters

Elaborating on her work, she said, "Each piece is either traditionally painted or digitally painted by hand in my studio in Toronto. Sometimes I invite my friends to come and write about the work in progress."

Qamar also said her work is interpreted differently by everyone as it doesn't have an agenda. "It shows life through the eyes of a first generation desi who faced the hardships of constantly getting caught between tradition and assimilation," she said.

Qamar is now learning to love herself and her culture through art. More of her work can be viewed here.

https://www.instagram.com/p/_P2XdwCLBS/?taken-by=hatecopy

https://www.instagram.com/p/8DxJBHCLJq/?taken-by=hatecopy

https://www.instagram.com/p/4fURtLCLPz/?taken-by=hatecopy

https://www.instagram.com/p/3vBDy7iLFg/?taken-by=hatecopy

https://www.instagram.com/p/3RGy63CLMw/?taken-by=hatecopy

https://www.instagram.com/p/zC7BLDCLPu/?taken-by=hatecopy

https://www.instagram.com/p/1f7S65CLHV/?taken-by=hatecopy

https://www.instagram.com/p/zvTDmyiLEs/?taken-by=hatecopy

https://www.instagram.com/p/zAdqNiCLPQ/?taken-by=hatecopy

https://www.instagram.com/p/zAfHdWiLBl/?taken-by=hatecopy

https://www.instagram.com/p/y5dZ00iLLw/?taken-by=hatecopy