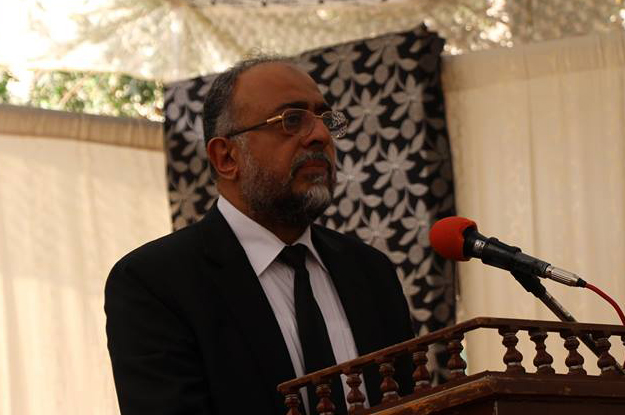 ---
KARACHI: There will be total elimination from service instead of compulsory retirement in cases related to corruption in the provincial judiciary, said Sindh High Court (SHC) Chief Justice Sajjad Ali Shah on Friday.

"Twenty judicial officers have been dismissed from the service on charges of corruption," he said, addressing a dinner reception held for SHC staff. The top provincial judge said that 20 cases of corruption and misconduct against judicial officers have been pending before the authorised officer of the court and their dismissal was a clear message that any person found to be involved in corruption will not be spared.

Army chief dismisses 11 military officers over corruption charges

Justice Shah said that he, while taking oath as the provincial chief justice, had vowed that old pending cases will be decided as top priority and now a majority of the pending cases from civil and criminal sides till 2005 have been disposed of by the courts. He said that all the judicial posts have been fulfilled after the appointment of 150 judicial officers and now each judge has not more 200 cases, which will help them dispense justice.

Army chief calls for 'across-the-board accountability' in veiled reference to Panama leaks

Justice Shah said that employment in the judiciary was the best service and a committee has been constituted to arrange hospitals on a high court panel to provide medical facilities to the employees. Besides this, a development committee has also acquired a 13-acre plot for a high court employee residential scheme, he added.

Published in The Express Tribune, April 24th, 2016.
COMMENTS
Comments are moderated and generally will be posted if they are on-topic and not abusive.
For more information, please see our Comments FAQ