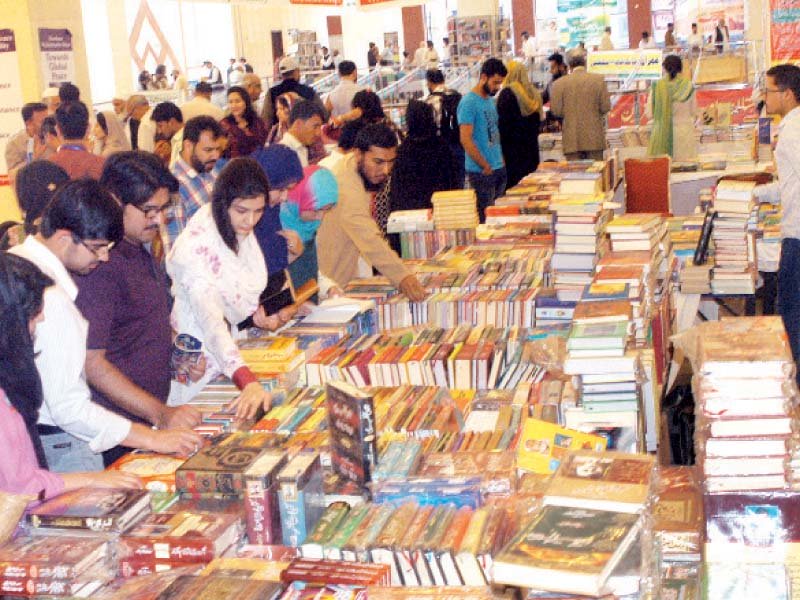 ---
ISLAMABAD:



Intizar Hussain has been a significant part of the National Book Day Festival and therefore it is no surprise that the festival seems to be missing an element this year. To make up for his absence, a condolence reference was organised for him at the festival on Saturday.




Qaisara Alvi, who recently wrote a book on Intizar Hussain, read a few excerpts from her book. She said Hussain was a man of many talents. "Intizar sahib wrote everything: short stories, novels, poetry and history. He is the heart and soul of Urdu literature. His work is studied all over the world," said Alvi.

She said Intizar Hussain's literary career started around the time of the Partition.

Drama serial writer Asghar Nadeem Syed said Hussain had beautifully included historical events in his stories. "He wrote about socio-political issues in a very light way. He wrote about aspects of the nature that nobody would dare to touch. It takes a great writer to feel the pain of endangered peacocks and write an entire story on them", he said.

Writer Muhammad Hameed Shahid said while Hussain wrote about socio political issues, history and fiction for children he also cared deeply about nature. "I would often wonder why Intizar Hussain used to appreciate nature and not the roads we roam around on. Spending time with him made me realise that facilities do not make a person happy but associating oneself to nature does," said Shahid.

National Book Foundation Managing Director Inamul Haq Javaid remembered Hussain's association and support for the initiatives of the foundation.

"He would participate in NBF events every year. Last year, we hosted a session with him. [His support and appreciation] was a source of pride and inspiration for us", said Javaid.

Writer and columnist Zahida Hina also read out a few excerpts from her writings about Hussain.

Masoud Ashar, who knew Hussain for almost 60 years, said Hussain's passing away had still not sunk in. "Every morning I would wake up to his call and meet him every Thursday and Sunday. I am sad not just because he left us but also because he was the last person in Pakistan who was a representative of the 'Ganja Jamni tradition'. Nobody has written more on Lahore than Intizar Hussain and the city will be ever grateful to him and his words", he said.

Qasim Bughio, Jaleel Ali and many other friends and fans of Hussain also attended the session.

Books' importance in nation building highlighted

Adviser to Prime Minister on National History and Literary Heritage Irfan Siddiqui on Saturday stressed the importance of literature and book reading culture in society.

Siddiqui was speaking at the 7th National Book Day Festival, organised by the National Book Foundation (NBF) here at Pak-China Friendship Centre.

Siddiqui said literary activities could help promote tolerance and critical thinking in society.

"Books enlighten our path to prosperity, peace and progress," said the adviser.

Meanwhile, a large number of people visited the book festival on Saturday.

Pakistan Post issued a commutative post ticket on April 22 to mark the National Book Day. This and various other commemorative tickets by Pakistan Post were also put on display at the festival.

The festival featured sessions on overseas Pakistani literature, poetry, various talks and seminars and book reading sessions both in Urdu and English.

A press release issued by the National Book Foundation said hundreds of thousands of books had been sold on first two days of the festival. The event will conclude today (Sunday) afternoon.

Published in The Express Tribune, April 24th, 2016.