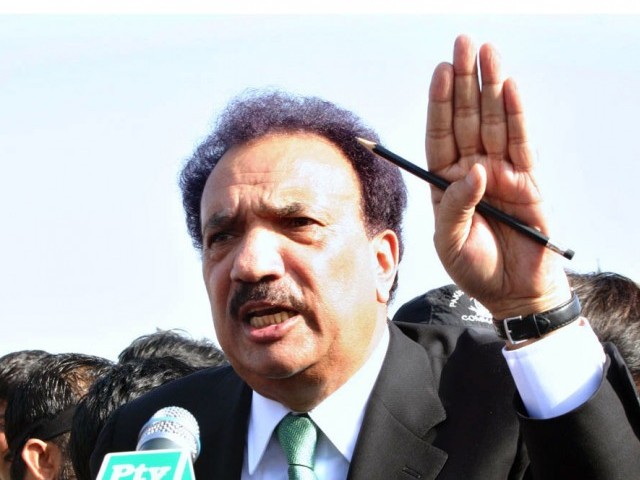 ---
ISLAMABAD:



The country's top election supervisory body released on Friday the Gazette of Pakistan, which revealed the asset details of all the senators. Prominent among them are former interior minister Senator Rehman Malik, Federal Finance Minister Ishaq Dar, Senator Khushbakht Shujaat and Maulana Abdul Ghafoor Haidri.




The ECP's asset declaration report revealed that Malik has no moveable assets or business capital outside Pakistan. Malik holds no business or capital amount within Pakistan as well.

PM's declared assets worth Rs1.9 billion

Malik has given no details of immovable property including open plots, houses, apartments, commercial buildings and under construction properties in Pakistan. However, he holds immovable property worth approximately 2.5 million pounds outside Pakistan, stated the gazette.




Malik holds Rs307,184 cash in the bank, while the column against the cash in hand is vacant and has no assets brought out of remittances from abroad. Malik also has no furniture, fittings and articles of personal use and has not transferred assets to any person. According to the asset details with ECP, Malik has no foreign passport either.

Though the PPP senator has no investment in stock markets, debentures, National Savings Scheme, Defence Savings Certificates and others, he does have gold jewellery worth Rs2.75 million.

Lawmakers defy ECP deadline for declaration of assets

Federal Finance Minister Ishaq Dar has no business capital outside Pakistan with regards to moveable assets while none has been mentioned as well against the column of assets brought/remitted from outside of Pakistan.

While against the column of bank draft/remittances Rs115 million has been mentioned by Dar and elaborated the same as final repayment of balance Qarz-e-Hasna by his son.

Accounts in different banks show he has Rs136 million as well as cash of Rs14 million jointly held by him and his wife. Dar has four vehicles including Land Cruiser (2004) worth Rs4 million, Toyota Corolla (2004) worth Rs0.7 million at present, Mercedes (2008) of Rs8 million and Land Cruiser (2014) worth Rs15 million.

The gazette revealed Senator Khushbakht Shujat has a flat in Clifton, which costs Rs400,000 and in the column of its present value nothing has been mentioned in this reference.

Maulana Abdul Ghafoor Haidri declared Rs500,000 as the cost of a house situated in Kalat, while Rs150,000 as the cost of the plot situated in Gwadar. He also happens to own a 10 marla plot in Bara Kahu, Islamabad that has a cost of Rs500,000. Haidri has no moveable assets within Pakistan or abroad. He also does not own a vehicle under his assets declaration.

Published in The Express Tribune, April 23rd,  2016.

 
COMMENTS (2)
Comments are moderated and generally will be posted if they are on-topic and not abusive.
For more information, please see our Comments FAQ