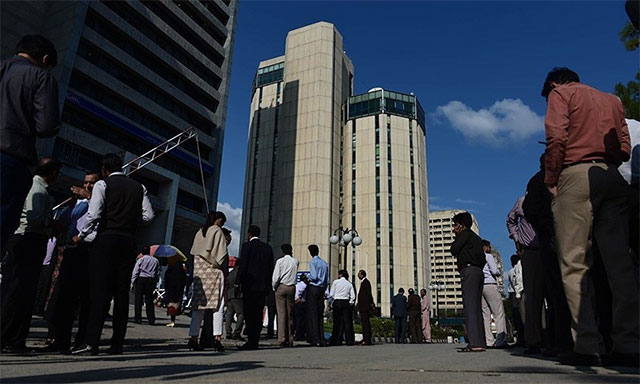 ---
LAHORE: Despite facing obstacles and uneven policies in Pakistan, the total assets of the country's top multinational companies have approached the Rs8-trillion mark, claimed the Overseas Investors Chamber of Commerce and Industry (OICCI).

OICCI is the prime representative body for multinationals with 195 members.

Business climate in Pakistan better than 10 regional countries

"It is simply not a viable strategy for any multinational to ignore the sixth most populous country, especially when looking to expand its operations globally," said OICCI President Shahab Rizvi while talking to a group of journalists.

"However, multinationals need consistent policies from government, it doesn't matter whether the investment is short or long-term," he added.

The representatives said Pakistan has had quite a few hiccups with army-led governments and that a sustained democracy is needed for additional investors to venture into the country.

Currently, the flow of investment in Pakistan from multinationals is not significant.

"Pakistan has more or less business-friendly policies, however, their flawed implementation is a key impediment. If resolved, this would change Pakistan's perception and bring in large chunk of foreign direct investment (FDI)," remarked Rizvi.

In the past few years, the flow of investments from MNCs has been a little over $1 billion annually. According to the OICCI, the member companies have invested $3.5 billion in Pakistan from 2012 to 2014.

Compared to India, which managed to attract $34.9 billion worth of FDI for the fiscal year 2015, Pakistan managed to receive a mere $709.3 million.

OICCI perturbed about low foreign direct investment

Rizvi said India has managed to axe many of the obstacles in the way of FDI. "For instance, the representatives of MNCs no longer need to knock on government offices for their issues. Additionally, India has executed a remarkable marketing campaign to attract FDI."

OICCI Secretary General Abdul Aleem chimed with an additional suggestion, "Pakistan should also appoint one representative whom the MNCs could approach for their issues rather than having to meet different individuals."

Pakistan has improved a lot over the years, however, it has not been able to capitalise these gains in terms of FDI, he added.

The sales tax refunds is another issue which MNCs believe sends a wrong message to global investors. "OICCI member companies pay around one-third of the total revenue or Rs900 billion in taxes and our sales tax refunds are merely Rs30 billion which is a small piece of the pie. Still it is a matter of concern," Aleem added.

Published in The Express Tribune, April 23rd,  2016.

Like Business on Facebook, follow @TribuneBiz on Twitter to stay informed and join in the conversation.