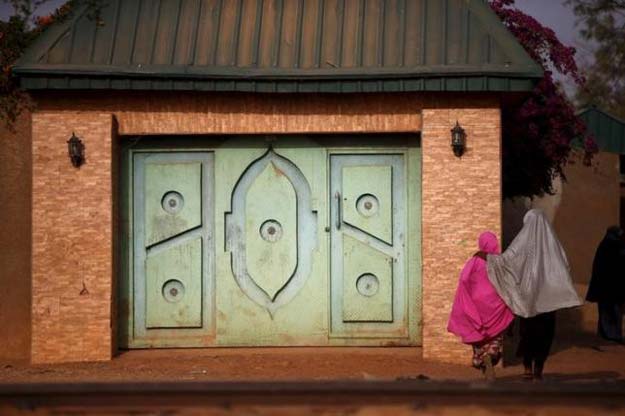 ---
Amnesty International said on Friday that Nigeria's army killed hundreds of men, women and children from a minority Shia Muslim sect last December, but the military dismissed the rights group's report as hasty, one-sided and biased.

Amnesty's report relates to events in the northern city of Zaria where the army has said the Islamic Movement in Nigeria tried to assassinate its chief of staff, Lieutenant General Tukur Buratai, when members of the sect blocked his convoy.

The following day the army said it had raided several buildings connected to the sect.

Scores of Nigerian Shia Muslims charged after army clashes

Amnesty said more than 350 people were believed to have been unlawfully killed by the military between December 12 and 14. Its report contains satellite images that it said appeared to show the location of a mass grave.

One witness, Yusuf, said soldiers set fire to a makeshift medical facility in the sect's compound.

"Those who were badly injured and could not escape were burned alive," he said, adding that he believed tens of people died in this way.

Amnesty said it carried out research in February 2016 during which 92 people were interviewed, including alleged victims and their relatives, eyewitnesses, lawyers and medical staff.

"It is clear that the military not only used unlawful and excessive force against men, women and children, unlawfully killing hundreds, but then made considerable efforts to try to cover-up these crimes," said Netsanet Belay, an Amnesty director.

"Our research, based on witness testimonies and analysis of satellite images, has located one possible mass grave," he said.

Last week Amnesty called for an investigation after a Kaduna state official told an inquiry into the clashes that the military secretly buried 347 people in mass graves.

Boko Haram claims suicide attack on Shia Muslims in Nigeria

The inquiry has the power to impose fines and payment of compensation. In January, the army chief of staff told the inquiry that his soldiers had acted appropriately in the raid.

Nigerian army spokesperson Sani Usman said the Amnesty report lacked credibility. "It is a hasty, one-sided and biased report aimed at arriving at a predetermined objective, he said.

"They must allow the inquiry and all other relevant agencies to complete and submit their reports before jumping to conclusions," he added.

Most of the tens of millions of Muslims in Nigeria are Sunni, including Boko Haram militants who have killed thousands in bombings and shootings, mainly in the northeast, since 2009.

Africa's most populous nation has around 180 million people, including several thousand Shia Muslims whose movement was inspired by the 1979 Islamic Revolution in Shia Iran.