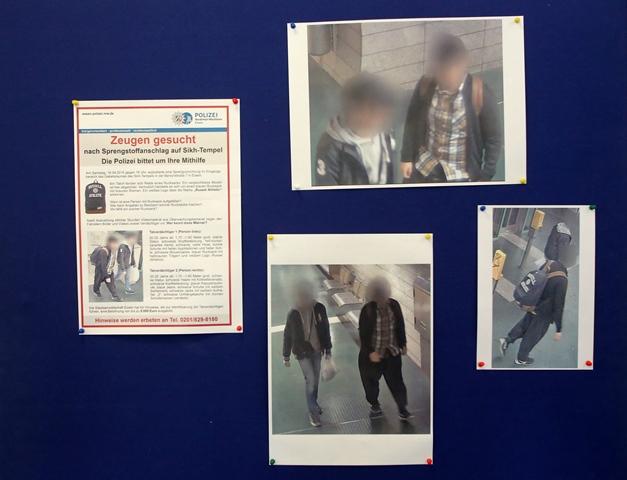 ---
BERLIN: German police on Thursday arrested two teenagers with extremist backgrounds over an explosion that wounded three people at a Sikh temple, labelling it a "terrorist attack".

The blast that hit an Indian wedding party at the entrance to the temple in the western city of Essen last Saturday injured three men, one of them seriously.

Police arrested two 16-year-olds with known links to regional extremists over the attack, said city police chief Frank Richter.

Most Germans oppose Merkel on prosecution of comedian, poll shows

"We have to presume it was a terrorist act -- religiously motivated terror by the extremist scene," Richter said in a statement, without linking the youths to a particular militant group.

One of the teenagers had turned himself in to police, and the other had been arrested at his family home.

Creating a buzz: sex toy sparks bomb scare in Germany

"We will continue to do everything possible to ensure the protection of the Sikh community in Essen," Richter said. "Our work does not end with the arrest of the two suspects. There are numerous leads that need to be evaluated."

Estimates of the size of the Sikh community in Germany range from 8,000 to 15,000 members.