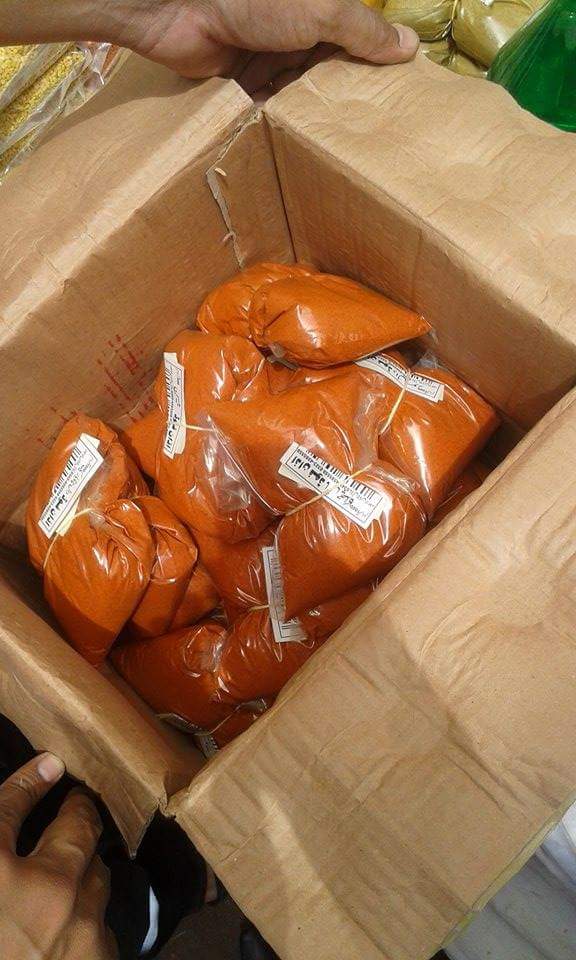 ---
LAHORE: The Punjab Food Authority seized 1,000kg of sub-standard chili powder on Tuesday and 2,000 kg on Wednesday.

On Wednesday, PFA officers seized 2,000 kg chili powder mixed with artificial colour, oil and rice flour from Javed Grinding Unit in Akbari Mandi. On Tuesday, PFA Director Ayesha Mumtaz and food safety officers had raided Shabbir Goods Transport Company near Sheranwala Gate and seized a huge quantity of red chili powder mixed with bran and rice flour.

The authority sealed the premises. Samples of the seized powder were sent to laboratory for examination.

PFA Samanabad Town officials sealed Haji Soda Water for using dirty bottles and operating the business without the requisite food business licence. The authority also sealed 786 Burger Point in Rehmanpura over poor cleanliness.

The authority's Gulberg Town food safety officers sealed a water treatment plant in Garden Town. PFA Allama Iqbal Town officials fined Yasir Broast, Johar Town for not adhering to food regulations after flies were found on food products. The production area of the restaurant was also found to be very dirty. Freezers and cutting boards were also unclean.

Earlier on Tuesday, PFA officials had sealed Subhan Milk Shop for selling adulterated milk. The authority's Samanabad Town officials sealed Aqua Jewel Water Plant and Sheikh Soda Water for operating business without the requisite licenses.

Published in The Express Tribune, April 21st, 2016.