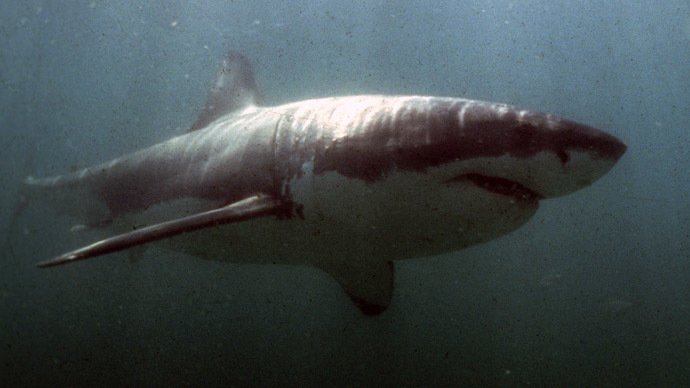 ---
PAPEETE: Two fisherman managed to fight off a shark with their bare hands after it attacked them while they were fishing around an atoll in French Polynesia, one of them told AFP.

Hoatua Iotua said he and his cousin Teva Tokoragi were fishing with a harpoon gun when a grey reef shark about two metres (six feet) long tried to snap up a fish that he had speared.

Female shark eats male shark in Seoul aquarium

Tokoragi then tried to chase the shark away, piercing it in the fin with a spear.

Iotua said they had tried to remove the spear -- believing the shark was dazed enough not to resist -- but the animal went for Tokoragi and grabbed him by the arm.

Iotua said he hit the shark in the head repeatedly until it let go and Tokoragi managed to lift himself back into their boat.

However the struggle was not over.

"I started to get into the boat, but (the shark) grabbed my knee so I fell into the sea and I had another fight with the shark: I grabbed it so it didn't tear my knee," he said.

While he held the head of the shark, Tokoragi tried to cut its tail in a bid to weaken the animal, however -- with wounds to his calf and wrist -- he was weak and had lost a lot of blood.
Surfer loses most of thigh in Australian shark attack

Iotua said he managed to prise open the shark's mouth: "I pushed his head down and quickly jumped in the boat," he said.

Tokoragi suffered the worst injuries and was evacuated by hospital to Tahiti where he underwent an operation.

"One of them is seriously injured, his right leg was bitten and is torn up, and his wrist also," the mayor of the Makemo atoll, Felix Tokoragi, told local media, which showed images of the mens' wounds.

Rare Fish: Whale shark entangled in net dies

"We don't have any medicine here and he is suffering, we tried to stitch him up but the blood keeps spurting out," he said.

Iotua received stitches on the atoll and was set to go to the same hospital on Thursday.

Shark attacks are rare in French Polynesia.