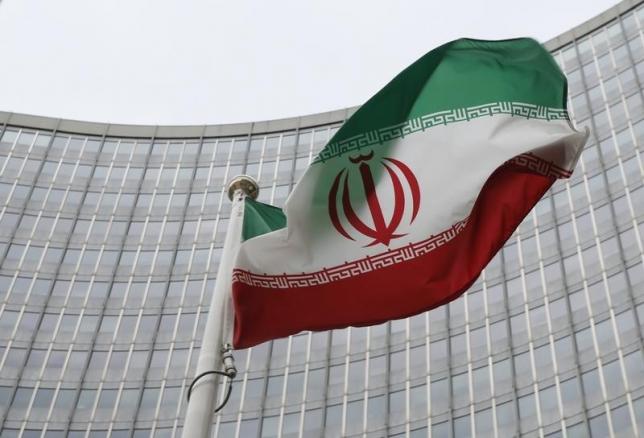 ---
PARIS: Iran may technically be open to foreign investors after a nuclear deal with Western powers, but many sanctions remain, deterring potential business partners who fear the US could hit them again with punishing fines.

In January, the United States and other Western powers lifted sanctions related to Tehran's nuclear programme, mostly on oil exports and financial transactions.

But it remains on Washington's sanctions list in other areas, notably for allegedly supporting terrorism and its human rights record.

Pakistan lifts sanctions on Iran

"Iran sanctions are still very much alive," Farhad Alavi, a US-based lawyer specialising in sanctions application, told AFP.

This echoes remarks by John Smith, acting director of the US Treasury Department's Office of Foreign Assets Control (OFAC), to a congressional panel in February that "broadly, the US primary embargo on Iran is still in place".

Most importantly, the Islamic Republic remains on an international blacklist owing to its alleged sponsoring of what Washington and its allies regard as terror groups.

This means that US banks, or major foreign banks with US-based operations, are fighting shy of handling Iranian funds, fearful they could suffer a repeat dose of fines totalling some $15 billion (13.2 billion euros) over the past five years handed down by US regulators.

"As we offer banking services through our US operations we are required to continue to restrict business activity with Iran," Barclays chief executive Jes Staley said.

Trade: SBP removes sanctions on Iran

The biggest fine for sanctions violations, at $8.9 billion, was slapped on BNP Paribas but the likes of HSBC and Commerzbank also suffered.

Still, since an agreement nine months ago limiting Tehran's nuclear programme to "exclusively peaceful" purposes, followed by "Implementation Day" in January, both sides have been exploring a revival of business links.

President Hassan Rouhani's visit to France in January was followed by trips of the Greek and Italian leaders to Tehran. More recently EU foreign affairs chief Federica Mogherini headed a high-level delegation to Iran to discuss energy, trade, investment and also the Syrian migration crisis.

Progress is real and tangible, said Sanam Vakil, Middle East specialist and lecturer at Johns Hopkins University.

"Technically, Iran is open for business without a doubt," Vakil told AFP.

Trade Opportunities: Iran full of opportunities, says FPCCI

"An overall thaw and loosening is evident," added Alavi, but "the 800-pound gorilla in the room is that the US and Iran have still not reconciled" politically, he told AFP.

The Financial Action Task Force (FATF), which sets international standards to combat money laundering and terrorism finance, said after its recent annual meeting in Paris it remains "exceptionally concerned about Iran's failure to address the risk of terrorist financing and the serious threat this poses to the integrity of the international financial system".

The FATF therefore continues to bracket Iran with North Korea as a non-cooperative jurisdiction with "strategic deficiencies (which) pose a risk to the international financial system".

That means Washington will not be throwing out its 2012 Iran Threat Reduction and Syria Human Rights Act just yet.

Even so, FATF executive secretary David Lewis told AFP that Tehran does want to engage.

"They have approached us. They have shown a willingness to start cooperating with us (and) we will be engaging with them in the near future on that," said Lewis.

Nigel Coulthard, former president of Alstom in Iran and chairman of the Paris-based Cercle Iran Economie association, said political change is tangible, even if "the regime still has a firm grip on things".

For Alavi, "economic globalisation has forced a sea change in thinking on both sides, especially in Tehran. The necessities of pragmatism dictate" a lasting improvement.

But Coulthard also cited ongoing frustration in Europe over "American pressure" to force European firms "to be over-compliant in even the most legitimate business" inside Iran.