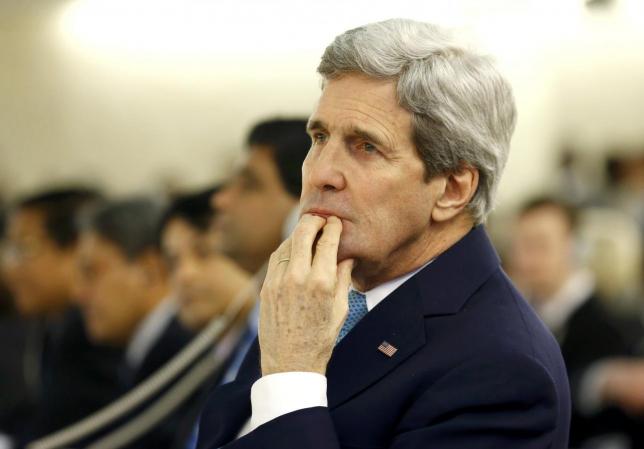 ---
WASHINGTON, DC: The United States will push for a two-state peace deal between Israel and the Palestinians until the end of President Barack Obama's mandate, Secretary of State John Kerry said Monday.

Speaking in Washington to J Street, a progressive pro-Israel group, Kerry said attacks like Monday's on an Israeli bus by a suspected Palestinian bomber only underlined the need for a negotiated solution.

Israel to extend Gaza fishing rights: trade union

"Despite the fact that we have spent time and effort to try to get there for these past few years I can tell you that for these next nine months we will not stop working to find a way," Kerry said.

Obama's second and final term is due to come to an end in January, and many reports suggest that hardliners in Israel are content to wait the administration out in the hope the next will prove more sympathetic.

Kerry, however, insisted that pro-peace factions among both populations understand the importance of a viable Palestine alongside a secure Israel as the only basis for peace and democracy in the region.

"And so we will continue to advance the two state solution as the only solution, because anything else will not be Jewish and it will not be democratic," he declared, to applause from J Street invitees.

Israel says finds tunnel from Gaza into Israeli territory

International attempts to coax Israeli and Palestinian leaders back into talks have been moribund for months, amid a surge in both Israeli settlement building and Palestinian knife attacks and, as of Monday, a bombing.