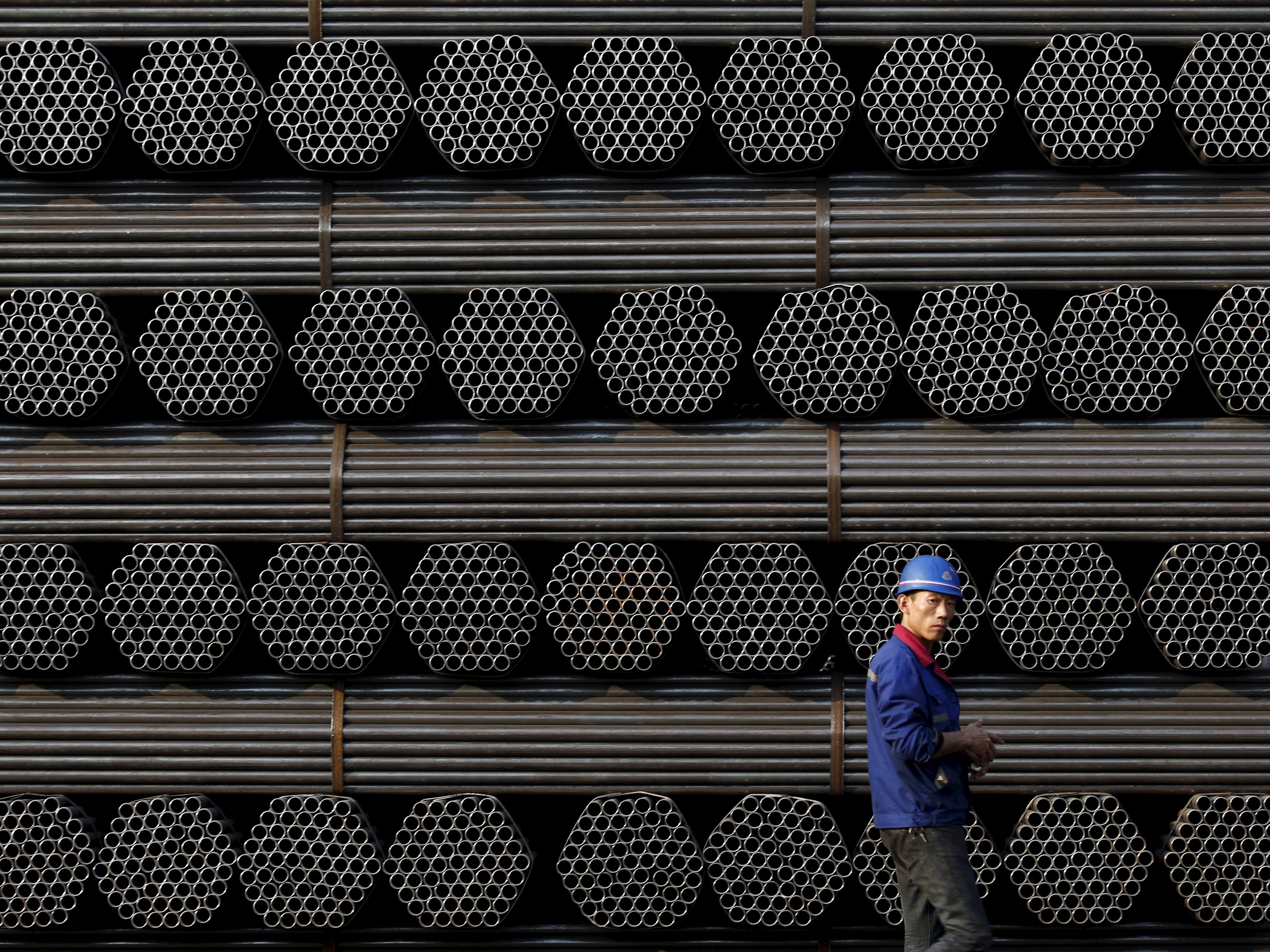 ---
BRUSSELS: Key players in the world's struggling steel industry gathered in Brussels on Monday to try to push China to scale back overproduction blamed for causing plant closures and job losses.

The meeting by ministers and representatives from 30 countries "will discuss how governments can facilitate market-driven industry restructuring and aims to agree on steps to reduce competition-distorting policies," said a statement by organisers, the OECD.

China produces about half of the globe's steel output and is accused of flooding the world market with oversupply sold at below cost in violation of global trade rules.

Is Pakistan really a dream destination for China?

Indian giant Tata Steel put its loss-making British operation up for sale last month leaving thousands of jobs at risk, in the latest example of the crisis hitting the steel industry.

Britain's business minister Sajid Javid will join counterparts from Belgium and France to make the case to China that will be represented by Assistant Trade Minister Ji Zhang.

The OECD, the grouping of world industrialised countries, plans to issue a joint statement at the end of the talks, but a source said divisions made any positive outcome uncertain.

Angry steel manufacturers in Europe have urged the EU to mirror the United States in punishing China with fresh tariffs, but the Brussels based bloc has so far proved reluctant to challenge Beijing more directly on the issue.

French Economy Minister Emmanuel Macron will meet the EU's Trade Commissioner Cecilia Malmstroem on the sidelines of the meeting to press for a tougher stance against China.

Chinese official calls Trump 'irrational' on trade

The EU currently has dozens of anti-dumping measures in place against China, several involving the steel industry, but critics argue these are not enough.

"The Europeans have been more negligent than anybody," said Mario Longhi, chief executive of US Steel, the biggest steelmaker in the United States, in an interview last week.

China made no official declaration before the talks, but an editorial by the official Xinhua news agency accused governments of embracing protectionism which will damage the global economy.

"Blaming other countries is always an easy, sure-fire way for politicians to whip up a storm over domestic economic woes, but finger-pointing and protectionism are counter-productive," the editorial said.

"The last thing the world needs is a trade war over this issue," it added.

Chinese steel output rose in March, official data showed last week, despite repeated pledges by the world's top producer to cut capacity.
COMMENTS
Comments are moderated and generally will be posted if they are on-topic and not abusive.
For more information, please see our Comments FAQ