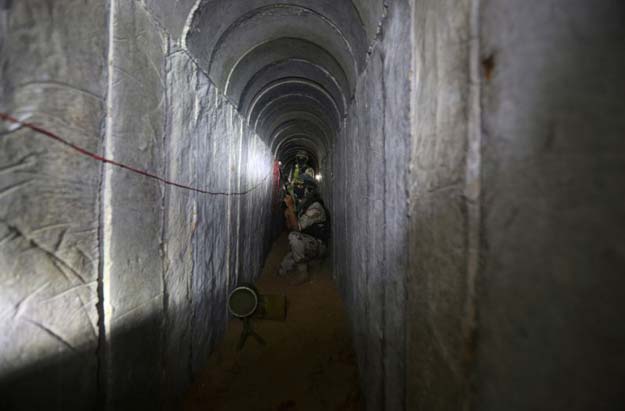 ---
JERUSALEM: Israel's military said Monday it had located and "neutralised" a tunnel extending from the Gaza Strip into Israeli territory, in the first such discovery since a devastating 2014 conflict.

Israeli military spokesperson Peter Lerner said the tunnel he accused Hamas of building extended several hundred metres (yards) into Israel though no exit had been constructed.

Netanyahu vows Golan Heights will remain Israel's 'forever'

He declined to provide specifics on how it was "neutralised". The operation was carried out "earlier this week," he said.

"This tunnel is the first one to be found since Operation Protective Edge," Lerner told journalists, referring to the 2014 war.

"It was built by Hamas in order to infiltrate and execute terror attacks against the people of the southern communities and (military) forces in that area."

Israel launched its 2014 operation in Gaza, run by Hamas, with the stated objectives of halting rocket fire and destroying attack tunnels into Israel.

It was the third war in Gaza since 2008 and the longest, deadliest and most destructive.

Ageing Israel accords harm Palestinian economy: World Bank

It killed 2,251 Palestinians, while more than 10,000 were wounded and 100,000 were left homeless.

On the Israeli side, 73 people were killed, of whom 67 were soldiers. Up to 1,600 were wounded, according to the United Nations.

There have been a number of tunnel collapses within Gaza in recent months, including those extending toward Egypt. Several Gazans have been killed.

The tunnels toward Egypt are generally used for smuggling into and out of the Gaza Strip, which is under an Israeli blockade. Egypt's border with Gaza has also remained largely closed.
COMMENTS
Comments are moderated and generally will be posted if they are on-topic and not abusive.
For more information, please see our Comments FAQ