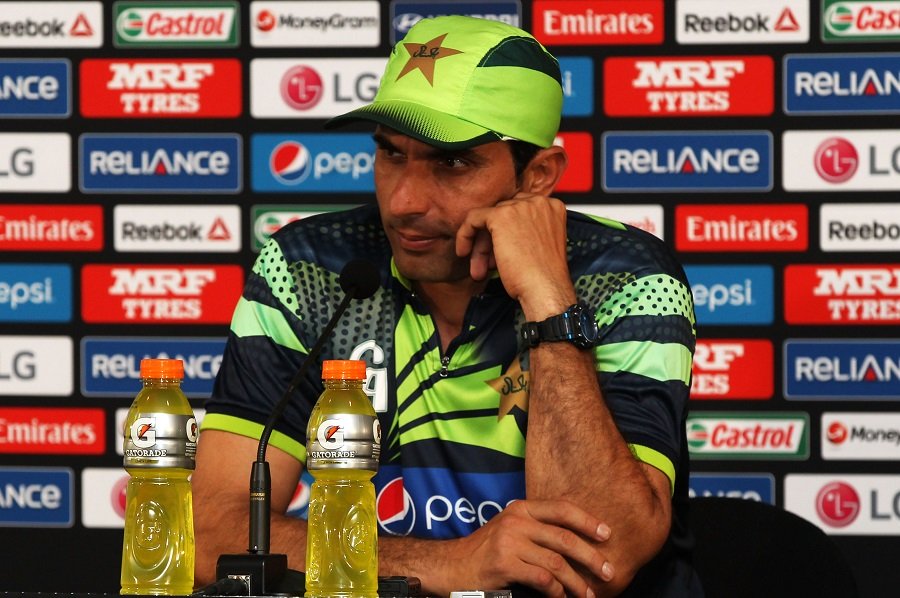 ---
Pakistan Test captain Misbahul Haq has said he will join the 'A' team which will tour England to prepare for the national team's summer challenge against Alastair Cook and his men.

"Unfortunately I didn't get an opportunity to play county cricket but I am planning to go to England with a few of our boys before the tour to play practice matches and adapt in the conditions," said Misbah. "I have the one-day cup, conditioning camps and A-team tour ahead so I am looking forward. It has been very tough being idle but I made up my mind to play the England series."

Misbah in reckoning for ODI captaincy

The 42-year-old suffered a calf strain in January which ruled him out of the National One-Day Cup and the good part of the Pakistan Super League. However, Misbah is optimistic the strain won't cause any more problems in the future.

"I am fine and hopefully this injury won't be an issue ahead," said Misbah.

Misbah, who jointly holds the second-fastest century in a Test record with Sir Vivian Richards, said his retirement is based on his fitness; if he feels he is not ready to carry on he will call it quits then and there.




Five teams, 75 players: Pakistan Cup commences from April 19

"If I manage to play the England series then I should also play the upcoming West Indies, New Zealand and Australia series mainly because they are at close gaps," said Misbah. "Although I am certain about my will of playing all the series it will also be subject to my form and fitness because if it goes down then I will walk away rather than being a burden on the team."

While commenting on the departure of Waqar Younis as the head coach, Misbah said he was disappointed but will have to move on as a professional cricketer.

Inzamam primed for chief selector's post

"Obviously it does make a difference when a settled combination is broken," said Misbah. "I had a good understanding [with Waqar] and things were great in Tests but at the end of the day you are a professional and eventually have to adjust accordingly. I hope the new coach comes early and we can talk to depart for England tour with a good chemistry."

Misbahul Haq was interviewed by ESPNcricinfo