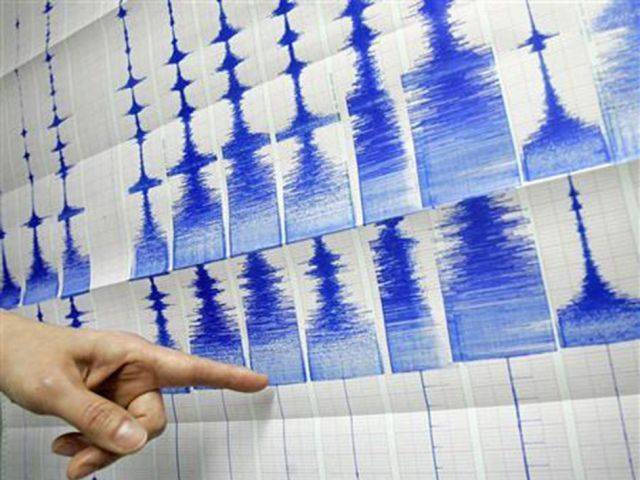 ---
Tremors were felt in Islamabad on Sunday a week after a strong earthquake jolted parts of Pakistan.

According to Express News, the magnitude and epicenter of the earthquake was not known, and no loss of life or property was reported.

Last Sunday, at least six people were killed when a powerful earthquake rocked parts of Pakistan.

Five people died in various remote regions of the northwestern province of Khyber Pakhtunkhwa, the National Disaster Management Authority said in a statement, and at least 20 homes were damaged.

Death toll from northern Pakistan earthquake rises to six

The 6.6-magnitude quake struck neighbouring northeast Afghanistan at a depth of 210 kilometres (130 miles) at 2:58pm.


Earthquake In Islamabad and In Many Parts Of Pakistan…!#News

— 𝔸𝔻𝔼𝔼𝕃 𝔸ℕ𝕎𝔸ℝ (@ForsakenUciha) April 17, 2016


https://twitter.com/_razasays/status/721643855351844865
COMMENTS (3)
Comments are moderated and generally will be posted if they are on-topic and not abusive.
For more information, please see our Comments FAQ