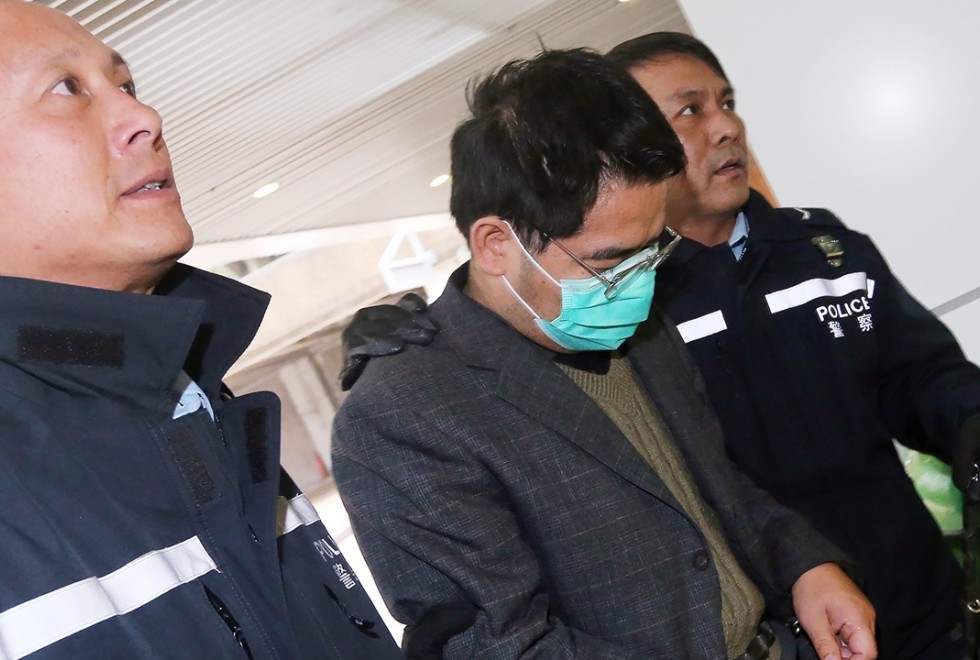 ---
HONG KONG: A Chinese national arrested in Hong Kong for allegedly murdering his two teenage nephews in the United States has been extradited back to the US, city police said on Sunday.

Shi Deyun, 44, was detained at Hong Kong's international airport in January after arriving on a flight from Los Angeles.

Suspects in Imran Farooq murder case to be prosecuted in Pakistan if UK 'reluctant' on extradition

He is accused of murdering his nephews, aged 15 and 16.

"Wanted for two cases of murder...(he) was extradited to the United States of America from Hong Kong on April 15," a police spokesman told AFP in an emailed statement.

Media reports said Shi was heading to mainland China when he was arrested on January 24, but he has denied fleeing, saying that he was heading to the southern city of Shenzhen via Hong Kong to deal with business.

Unlike Hong Kong, mainland China does not have an extradition treaty with the United States.

While in custody in Hong Kong, he was sent to a hospital for a check-up after complaining of being "muddle-headed", but was denied bail.

Paris attack suspect Abdeslam to be extradited to France "in a few weeks": lawyer

He is accused of killing his nephews after his wife filed for divorce, the Los Angeles Times reported.

Their bodies were discovered by their mother at their home in the Californian city.

Both teens had suffered blunt force trauma, the paper said.