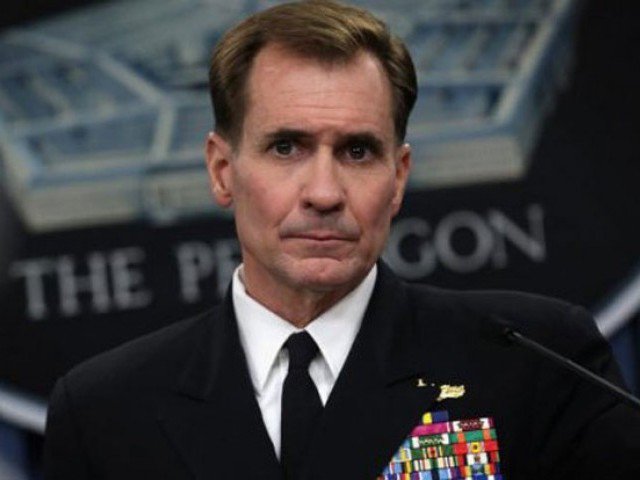 ---


US State Department Spokesperson John Kirby on Friday said that it was up to the people of Pakistan to decide whether Prime Minister Nawaz Sharif ought to resign over the Panama Leaks.




Addressing the daily briefing in Washington, Kirby was asked whether the US will continue to support the under pressure Nawaz.

Nawaz has been under pressure from the opposition ever since the Panama Leaks showed that three of his children owned properties in London apparently through money secreted in offshore accounts. While he has ordered an inquiry through a commission under a retired judge of the Supreme Court, the opposition Pakistan Tehreeke-e-Insaf has demanded a judicial commission headed by the incumbent Chief Justice of Pakistan to probe allegations of tax evasion and avoidance.

Kirby pointed towards the US Human Rights report launched earlier in the week about corruption. "The Secretary has also been very clear about the dangers of corruption around the world and what that does to fuel extremism and to increase economic instability and the corrosive effect that it can have on entire societies."

"In terms of this particular case, these are decisions that the Pakistani people have to make."

The report had stated that Pakistan government did not effectively implement law which provides criminal penalties for official corruption.

"Corruption was pervasive in politics and government, and various politicians and public office holders faced allegations of corruption, including bribery, extortion, cronyism, nepotism, patronage, graft, and embezzlement."

Published in The Express Tribune, April 16th, 2016.