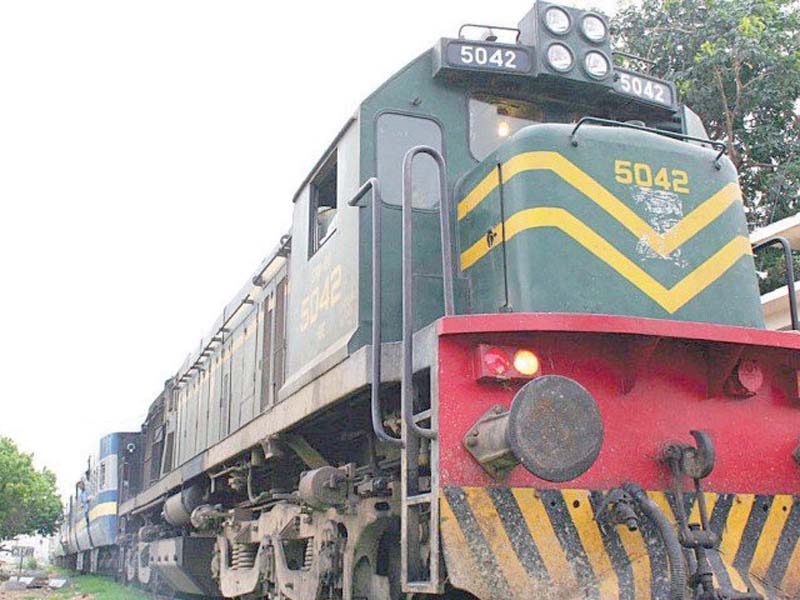 ---
MULTAN:



Torkham will be connected to Karachi via Multan, Lahore, Rawalpindi and Peshawar under the China-Pakistan Economic Corridor (CPEC) project, Minister for Railways Khawaja Saad Rafique said on Friday.




He said a new freight train would also be introduced for Karachi to facilitate the business community in Multan. He was addressing traders at Multan Chamber of Commerce and Industry (MCCI).

Rafique said work on railway projects under the CPEC had begun. He said 11 railway station were being upgraded. He said 31 railway stations would be upgraded next year.

"Pakistan Railways is looking to improve its facilities. We will be purchasing 200 locomotives next year," he said.

He said train speed was being increased to 160 kilometres per hour in the plains. He said the speed would be limited to 120 kilometres per hour in hilly areas.

The minister said a double track project from Karachi to Lahore via Multan had been completed. "The track for Lahore-Peshawar via Rawalpindi will be doubled in a few years," he said.

The minister said arrangements for e-ticketing systems at railway stations were being completed.

"Pakistan Railways carries thousands of citizens from all over the country. Passengers should be able to pay for their tickets through debit cards, online bank transfers and micro-transactions," he said.

He said with the launch of a digital ticketing system, passengers would be able to book and pay for tickets from their homes.

"A digital system minimises chances for corruption. Everything will be handled electronically so that a record can be maintained," he said.

The minister said air-conditioned coaches would be added in the Rawalpindi-bound Mehr Express to facilitate the travellers from Multan, Muzaffargtarh, Kot Addu, Layyah and Bhakkar.

"A survey of 167,000 acres of railway land has been completed and its record is being computerised," he said. He said steps were being taken to retrieve railway land under illegal occupation.

He said 28 damaged locomotives had been repaired at the railways workshop.

"Pakistan Railways can be made profitable by introducing cargo trains," he said.

The minister said PR could not afford to connect the Multan dryport by railway track from its own resources. "Private investors will have to come forward for this project," he said.

The minister said the Pakistan Railways (PR) budget for sports would be raised to Rs3 billion in the next financial year.

Later, the minister inaugurated the Lahore-bound Multan Express.

He said this train was being introduced for 90 days on an experimental basis. "If it fails to attract commuters, the service will be withdrawn," he said.

Published in The Express Tribune, April 16th, 2016.