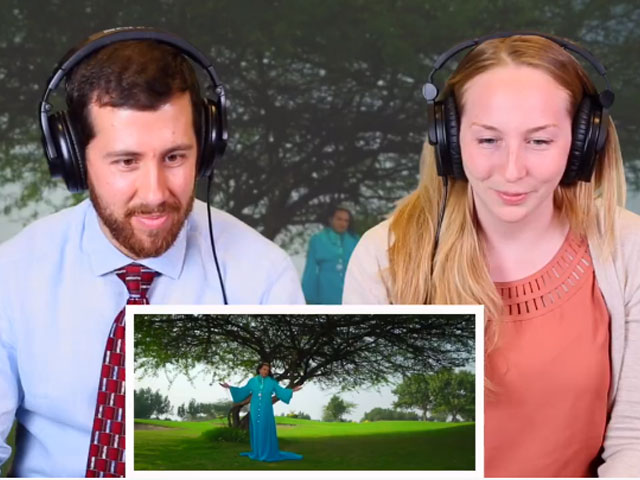 ---
Taher Shah's infectious hit Angel knows no bounds. The US Consulate General Karachi has released a video recording the reactions of its staff watching Angel's music video, and their reactions are nearly as hilarious as the video.

The video posted by US Consulate General Karachi says, "After generating strong social media attention across the globe, Taher Shah's latest song "Mankind's #Angel" inspired our American staff to engage in some angelic fun. Check out what they have to say about the video."

Their observations were spot on:

"It's a lot of purple."




"Kis ke shaadi hai?" asks one man.

A woman says of Taher Shah's outfit:"Like the princess from Frozen."

And yet another points out, "Poor baby... he's like get me out of here."




10 best Twitter reactions to Taher Shah's 'Angel'

Watch their hilarious reactions here: