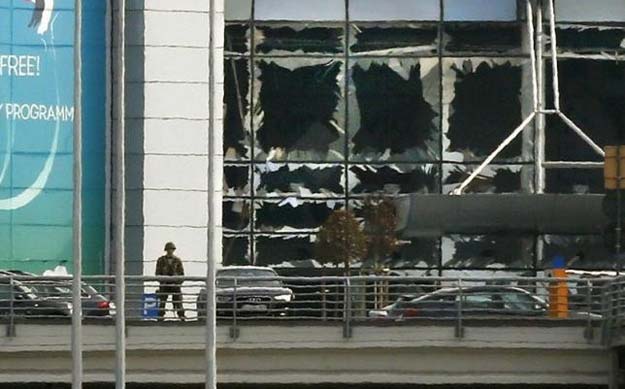 ---
The Belgian transport minister resigned on Friday, local media said, after accusations she lied about an EU report that criticized security at Brussels Airport long before last month's bombing.

Public broadcaster RTBF said Prime Minister Charles Michel had accepted the resignation of Jacqueline Galant. Michel had earlier defended the minister, who is from his own centrist party in the coalition government, saying her office had not been aware of a critical report sent a year ago by EU officials.

Belgian court gives top militant recruiter harsher sentence on appeal

Government officials could not immediately be reached for comment. RTBF quoted a spokesperson for the centrist MR party saying that documents presented late on Thursday had shown that Galant's office had indeed been informed of the EU report.

On March 22, two Islamic State suicide bombers detonated suitcase bombs in the departure hall of Brussels Airport before a third struck a metro train in the city. In all, they killed 32 people.

A Belgian appeals court on Thursday increased top militant recruiter Khalid Zerkani's sentence to 15 years in prison for enlisting dozens of people, including key suspects in the Brussels and Paris attacks.

He is "the biggest recruiter of militants Belgium has ever known," federal prosecutor Bernard Michel had said during a court hearing in February.

Two further suspects charged in Brussels bombing case

Moroccan-born Zerkani, 42, who has denied all charges, was originally sentenced in July 2015 to 12 years behind bars, but appealed.

The higher court however chose to increase his sentence to the maximum 15-year term.

His "attitude of obvious denial" showed that he had not changed his stance in the least, the appeal court said.
COMMENTS
Comments are moderated and generally will be posted if they are on-topic and not abusive.
For more information, please see our Comments FAQ