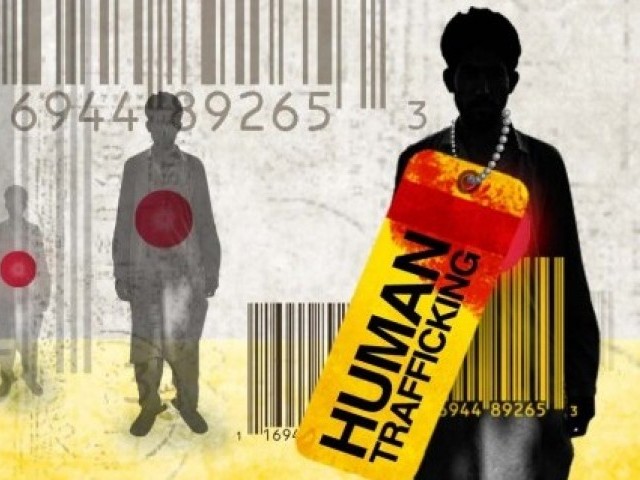 ---
KARACHI: Anti-Human Trafficking Cell (AHTC) of the Federal Investigation Agency claimed on Thursday to have arrested nearly six suspects for their alleged involvement in making fake passports and driving licences for Pakistanis living abroad.

One of the suspects, identified as Raja Nadeem, was allegedly involved in making fake driving licences for intending emigrants to Gulf countries. He was arrested during a raid conducted in PECHS. The officials also seized fake driving licences, as well as computers and other related items for printing, during the raid.

During forensic investigation of the suspect's computer, more than 80,000 fake driving licences were found. The accused has confessed to providing more than 400, 000 fake driving licenses to various overseas promoters, the official added.

On basis of the raid, a detailed investigation was initiated and another raid was conducted at Jupiter Marine Company. The AHTC officials also seized passports and fake driving licences during the raid. The AHTC deputy director said that the passport holders have addresses of Khyber-Pakhtunkhwa (K-P) and Punjab.

Similarly, the AHTC officials also raided Regus Financial District Centre Private Limited, located on main II Chundrigar Road, and arrested a suspect, Rizwan Afzal. During the search, incriminating articles and documents were seized, including seven passports, two medical reports, colour copy of cheques, rubber stamps and visiting cards.

In a separate raid on Sharae Faisal, the AHTC recovered a number of passports, CNICs, driving licences, bank letterheads and computers. Two suspects, identified as Ayub Shoaib and Saadat Khan, were also taken into custody.

On a tip-off

Meanwhile, three suspects, Karachi Trade Centre director Intikhab Alam, centre's principal Anis Ahmed Siddiqui and its chairperson Rais Ahmed Siddiqui was arrested during a separate raid at the centre located in District South. The AHTC deputy director said that an informer was planted at  the centre, which is an overseas and local employment trade test and training centre.

The organisation is supposed to train and test technicians in various departments and give certificates to qualifying candidates. These certificates are essential for people applying for work visas for Saudi Arabia. Since the centre had no idea about the presence of the informer, they had asked him to acquire such certificates from the family of a man who died of hepatitis C about a year ago.

During the investigations, it has been proved that agents from K-P and Punjab are sending passports to Karachi to acquire fake driving licences with made-up Karachi addresses for passport holders who are not the residents of Karachi. The purpose of the change in address is to make the passports eligible for the southern region. These passports with fake driving licences and trade diplomas are then presented to the Saudi Consulate Karachi for visas.

"It is once again requested to alert FIA, K-P and Punjab [government] to take action on the basis of records retrieved from the computers of arrested agents," said the AHTC deputy director.

Published in The Express Tribune, April 15th, 2016.