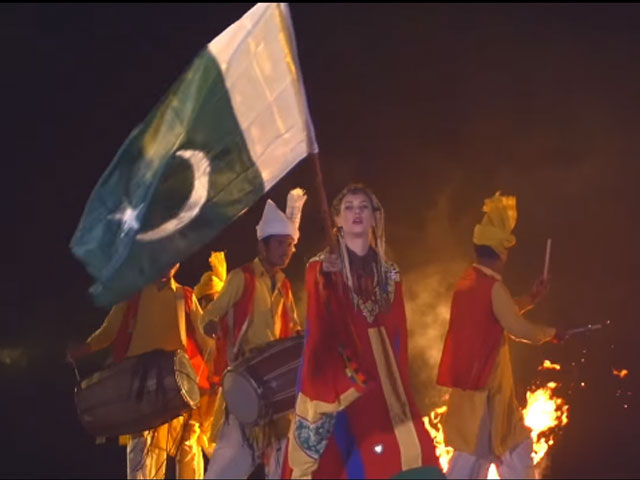 ---
Islamabad should be dubbed the city of music, with artists visiting the capital one after the other. Following American DJ Diplo's performance in Islamabad, Swedish singer Ellinor Miranda (better known as Elliphant) decided to shoot her new music video in the city.

The video of her latest song Spoon Me, featuring American DJ Skrillex, has just been released, and explores various elements of the beautiful city.

Diplo has Islamabad to lean on

Directed by Pakistani-American director Aisha Linnea, and cinematographer Shahbaz Shigri, Spoon Me is a feast of colours.

Sharing screen space with Elliphant, are three transgender Pakistanis, Veena, Saima and Zaini.

Noisey reports Elliphant as saying, "I met Veena, Saima, and Zaini in Islamabad; three beautiful and brave people."




The girls, explains Elliphant, are the reason she decided to shoot her video in Islamabad.




"I was planning on trying to make a video for Spoon Me while being there for a massive performance with Diplo some weeks back, but I didnt know what or how I was going to make it special. But when I met the girls I knew they would star in it and give it that realness I always look for in my videos. We made it in one day and everybody involved did an amazing job… Blisseh," Noisey reports the singer as saying.

Ü, are live with Diplo




We get a glimpse of Punjab's beautiful greenery.




And some adorable puppies.




Pakistani musicians Talal Qureshi and Adil Omar make an appearance as well.




The best part of the video?

Elliphant waving the Pakistani flag, with dhol walay in the background.




Watch the video here: