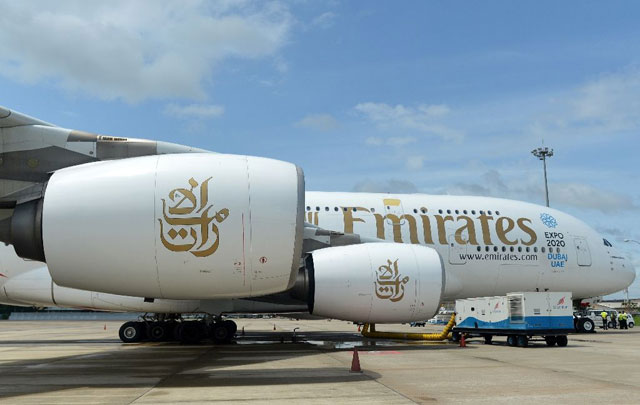 ---
DUBAI:
Dubai's Emirates airline said Wednesday it had ordered two more Airbus A380 planes, raising the carrier's total orders for the superjumbo aircraft to 142.
The two new planes will be delivered in the fourth quarter of 2017, said a statement by Emirates, which already has 75 A380s in service.
Plane with 55 passengers on board crashes in southern Russia: official
"From now until the end of 2017, Emirates will retire 30 older aircraft from our fleet," the carrier's president Tim Clark said in a statement.
"To meet our growth expectations, we will receive delivery of 24 new Boeing 777, and 33 new A380 aircraft including these two additional A380 aircraft just ordered," he said.
Etihad flight stops on runway to allow passengers to rush to dying grandson
Emirates is the largest operator of both the A380 and the Boeing 777.
Clark called the A380 "a big success for Emirates" and the statement said the airline would soon be adding Prague, Taipei and Vienna to destinations served by the superjumbo.
Since its founding 30 year ago, Emirates has emerged as a major global carrier and now flies to more than 150 destinations. Its main base, Dubai International Airport, has surpassed London's Heathrow as the world's top international travel hub.
COMMENTS
Comments are moderated and generally will be posted if they are on-topic and not abusive.
For more information, please see our Comments FAQ