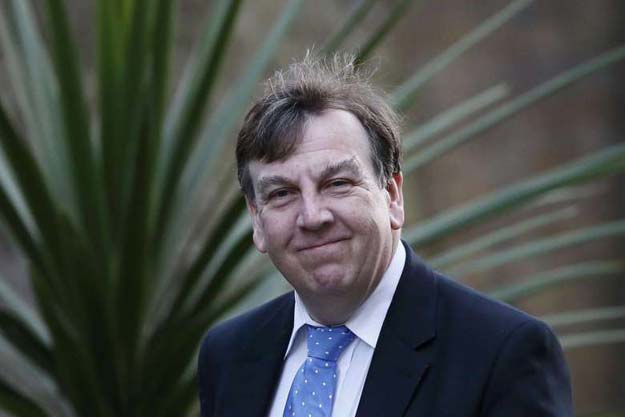 ---
LONDON: A British minister admitted on Tuesday that he had been in a relationship with a sex worker, but said that he did not know her occupation at the time.

Culture Secretary John Whittingdale said that he had broken off the relationship, which occurred before he became a minister, when he found out the woman had tried to sell her story to a newspaper.

Wrestler Hulk Hogan wins $115 million in sex tape suit against Gawker

Whittingdale admitted the affair following reports on online news outlets, and it is likely to raise questions about whether his previous role as press regulator was compromised by knowing newspapers had information about his private life.

"This is an old story which was a bit embarrassing at the time. The events occurred long before I took up my present position and it has never had any influence on the decisions I have made as Culture Secretary," he said in a statement on BBC's Newsnight.

"Between August 2013 and February 2014, I had a relationship with someone who I first met through Match.com. She was a similar age and lived close to me," he said.

"At no time did she give me any indication of her real occupation and I only discovered this when I was made aware that someone was trying to sell a story about me to tabloid newspapers. As soon as I discovered, I ended the relationship."

Imtiaz Ali's short film provides new take on sex-workers

Although not a minister at the time, Whittingdale was chairman of the Commons Culture, Media and Sport Committee and famously grilled media boss Rupert Murdoch over the phone-hacking scandal at the now-defunct News of the World.

Labour shadow cabinet minister Chris Bryant, who was shadow culture secretary until last year, said: "It seems the press were quite deliberately holding a sword of Damocles over John Whittingdale."