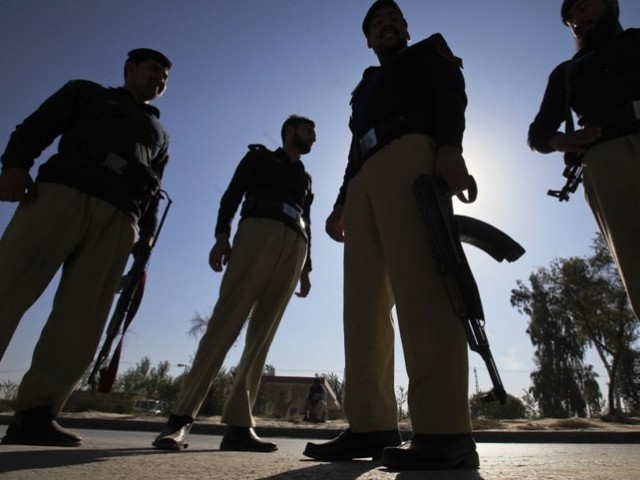 ---
MINGORA: A police officer was killed while his bodyguard was injured when unidentified men opened fire at them in Shahdara Watkay on outskirts of Mingora, Swat on Tuesday.

The deceased has been identified as Muhammad Ilyas. He served as a sub-inspector (SI) legal in Shangla police. Yousaf Shah, a policeman who was serving as a security guard for the deceased, was injured. However, the assailants managed to flee.

Soon after the incident, the police shifted the deceased's body and injured policeman to Saidu Sharif Central Hospital. An FIR was registered at Mingora police station and further investigation is under way.

Ilyas belonged to Leelawnai in Shangla district whereas Shah hails from Malakand.

The deceased policeman was acting deputy superintendent (DSP) and was in Mingora for the hearing of a case. Later, his body was sent to his native district.

This is the second incident of target killing in three days. So far no one has claimed responsibility for the attack.

In the last three months, a large number of targeted attacks have occurred in Swat. Among the victims, 21 were the heads of village peace committees.

The targeted attacks have resulted unrest and generated panic among people from all over Swat and policemen and ANP members in particular.

Speaking to The Express Tribune, Awami National Party leader Wajid Ali Khan expressed his concern over the growing spate of attacks. He added peace that was restored in Swat Valley has been sabotaged by "mysterious elements". He urged the provincial government to fulfil its responsibility.

Similar incidents have happened in other districts of Khyber-Pakhtunkhwa.

On Monday, two policemen were shot dead within the jurisdiction of Sarai Naurang police station in Lakki Marwat. The district, too, has had several incidents of policemen being attacked in the recent past.

When the year began 

April 11

Two shot dead within the jurisdiction of Sarai Naurang police station in Lakki Marwat. Tariq Usman was the district security branch policeman while Mashal Khan was the special branch policeman.

April 8

A policeman killed while another was injured in a roadside blast in Badhu Samar Bagh in Peshawar.

April 6

A police official gunned down in Lakki Marwat.

April 4

A Frontier Reserve Police constable shot dead in Lakki Marwat. The unidentified persons who opened fire on him came to snatch his Kalashnikov. When the constable resisted they shot him.

April 4

Two policemen injured when firing took place on a police mobile in Charbagh tehsil, Swat. Sohail was the driver while Asmatullah was a constable.

March 15

Sarai Naurang DSP Kifayat found dead in his apartment. It was believed to be a suicide case.

January 17

Sub-inspector Abdul Wahid Khan injured in Tahirabad, Mingora.

January 11

Two policemen killed when as they were shot at in Kanju, Swat. Their names were Usman and Abdur Razzaq.

January 9

One policeman killed, another injured when unidentified persons opened fire at a police rider squad on Ring Road in Peshawar.

Published in The Express Tribune, April 13th, 2016.