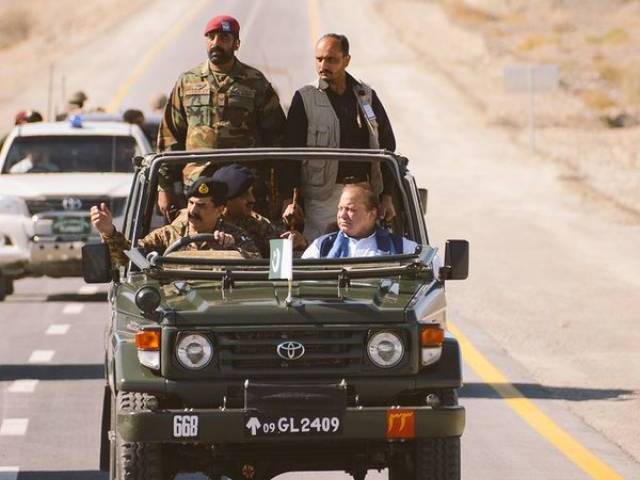 ---
ISLAMABAD: Political differences within Pakistan and a slowing Chinese economy have become risks to the materialisation of the $46-billion investment under China-Pakistan Economic Corridor, according to the World Bank.

A new report by the global lending organisation also projects Pakistan could miss its current fiscal targets on economic growth and budget deficit while warning Islamabad to be mindful of moderating remittances that may pose a danger to its external sector stability.

Pakistani banks insufficiently capitalised for CPEC projects

The biannual South Asia Economic Focus that the WB released on Monday cautions about risks and challenges to the economic stability and growth at a time when the government remains adamant about the implications of these issues, particularly reducing remittances.

The remittances along with steep reduction in oil prices are critical to the country's economic growth, as the WB report also states the economy is largely driven by 'exogenous factors'.

"The CPEC, if completed, could be a game changer for Pakistan, but is currently mired in political economy risks," noted the WB. To ensure the corridor delivers on its potential, the government needs to address concerns and build consensus among all stakeholders.

'CPEC to benefit both Pakistan and region'

The Washington-based agency also said a prolonged slowdown in China could diminish financial inflows under the CPEC. Pakistan expects receiving $46 billion in investment from China in its infrastructure and energy sectors in return for giving Beijing access to the Gwadar port.

The WB report said any demand-driven economic expansion as a result of CPEC's implementation was expected to be limited in the short-run as increased investment would likely be offset by a significant increase in imports.

The WB advised Pakistan should monitor its key driver of remittances, saying public investment cuts and resulting restrictions on foreign employment in Gulf countries, particularly in construction, where many Pakistani migrants are employed, could hurt growth.

The growth in remittances is expected to be around 5.5% until fiscal 2018 – way below the 16% average growth in the previous five years.

After the Asian Development Bank and International Monetary Fund, the WB is the third global institution that has warned about implications of slowing remittances for the country's external sector. The finance ministry, however, remains in a denial mode and insists there is no risk.

Pakistan desires to see Turkmenistan join CPEC

The WB predicted this year's projected economic growth rate at 4.5%, which is far below the official target. The budget deficit also might increase to 4.7% of Gross Domestic Product – higher than the IMF-given target of 4.3%.

In order to unlock high-growth potential, the report advises Islamabad to maintain the momentum in reforming its business climate, access to finance and trade regime. With the election year approaching in 2018, the WB said the government might find it difficult to implement unpopular decisions, particularly on taxation and energy.

Published in The Express Tribune, April 12th, 2016.