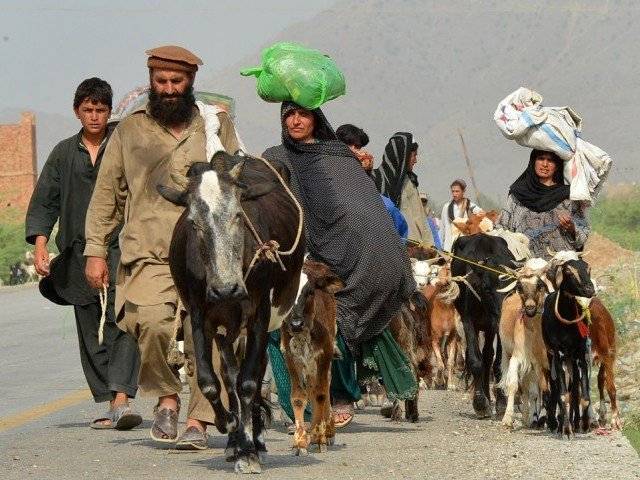 ---
HANGU:



Displaced families from Orakzai Agency have pressed the government to register them and provide compensation to rebuild their damaged houses before repatriation begins. They threatened to hold a series of protests if their demands were not fulfilled.




The announcement was made at a grand jirga held in Hangu on Monday. Representatives from 18 tribes of the agency were in attendance. Muttahida Qabail Party (MQP) Vice Chairman Malik Habib Noor Orakzai and other elders addressed the jirga.

Participants urged the government to pay compensation to help the displaced population rebuild their houses once they return. They also insisted the government should register them before the repatriation process begins.

After the skirmish

A large number of speakers said there was no electricity in various parts of Orakzai Agency. A majority of hospitals and educational institutes were either destroyed or damaged during the military operation. On the occasion, FATA Senator Aurangzeb Orakzai said, "I [will] support the displaced families and help them till they are repatriated."




The MQB vice chairman also threatened to hold protests if their demands were not met within a month.

Awaiting registration

Out of the total 35,823 IDPs from Orakzai Agency, 20,270 have been repatriated. At least 5,899 of them have been verified while 14,371 have not been registered. Around 14, 289 of the remaining IDPs are unregistered and will return to Orakzai Agency in May.

For the last eight years, only 30% of IDPs have been registered in upper Orakzai subdivision. The remaining 70% are still awaiting registration.

Published in The Express Tribune, April 12th,  2016.