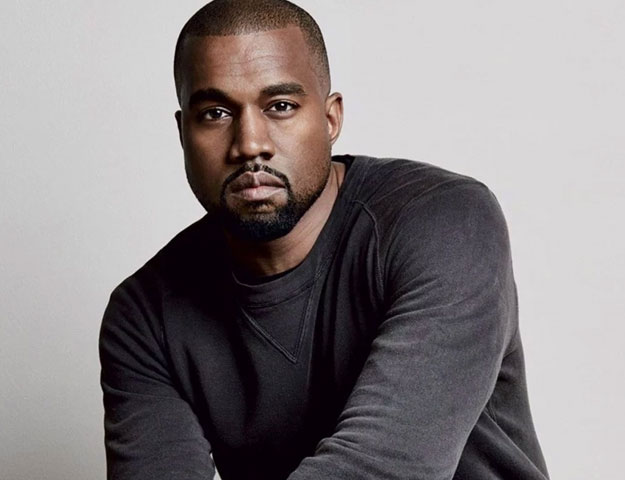 ---
Rapper Kanye West made history on Sunday as the creator of the first album to reach number one in the United States mostly through streaming.

The feat is the latest turn in a highly unusual release for album The Life of Pablo, which the brash rap star debuted at a fashion show at New York's Madison Square Garden and initially distributed only through the Tidal streaming service.

But the album earlier this month became available on rival sites such as Spotify, bringing in so many streams that The Life of Pablo not only appeared for the first time on the benchmark Billboard chart -- nearly two months after its release -- but opened at number one.

Tracking service Nielsen Service said that The Life of Pablo sold the equivalent of 94,000 copies in the week though Thursday, 70 percent through streaming -- the fast-growing sector of unlimited, on-demand music online.




Life of Kanye vs Life of Pablo: 6 similarities Kanye shares with the druglord

West far exceeds the previous record for the level of streaming behind a number one album -- set recently by Rihanna, with streaming accounting for nearly a third of the sales of her Anti.

Both West and Rihanna are partners in Tidal, the streaming service led by rap mogul Jay-Z that has billed itself as aimed at artists and audiophiles.

But Tidal remains much smaller than its rivals and, for reasons that remain unclear, it did not report initial figures in February for The Life of Pablo to Nielsen Music.

In the week through Thursday, Nielsen Music said songs off The Life of Pablo were streamed in the United States some 99 million times -- more than 30 times the global subscriber base of Tidal.

While West has relented on releasing the album to other streaming sites, he still does not sell it on CD, vinyl or Apple's iTunes -- a rare commercial move even amid the growth of streaming.

But he has made it available for download purchase both through Tidal and his own website, accounting for non-streaming sales in the past week.

It is the seventh number one album for West, the husband of reality television star Kim Kardashian who has likened himself to Michelangelo, pursued a side career in fashion design and vowed to run for president in 2020.

Kanye West's new album unveiled in style




A prolific user of Twitter, West encouraged fans to subscribe to Tidal after revealing that he was $53 million in debt and needed money to bring his "beautiful ideas to the world."

Breaking the traditional concept of an album release, he kept fine-tuning The Life of Pablo even after it went live on Tidal.
COMMENTS
Comments are moderated and generally will be posted if they are on-topic and not abusive.
For more information, please see our Comments FAQ