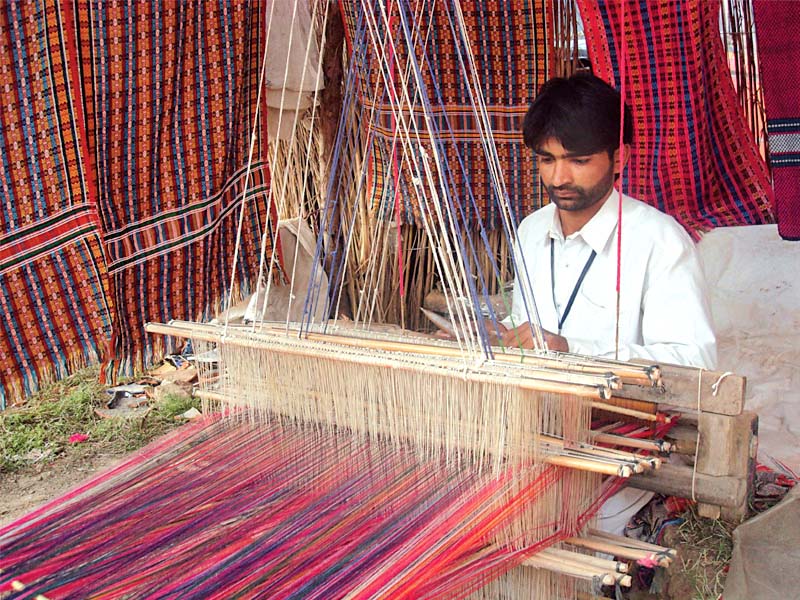 ---
FAISALABAD:

In an age where evanescent fashion trends dominate, Khaddar has earned loyalty among its customers and no town has benefited from this more than the remote city of Kamalia. Once considered a backward town, Kamalia's small-scale manufacturers have started making use of bigger machines to economise their process and have even begun marketing their products online.

Required: PQA demands textile city's land for LNG power plants

Brand names like 'Khaadi' have brought new realities to Kamalia. The city meets the demand of Khaddar for not only the country but also those regions outside Pakistan where Khaddar is popular.


There are thousands of hand-looms in Kamalia located around the city. Many families have been part of the business for generations.

Decades ago, when the home-loomed-fabric began manufacturing in Kamalia, it was made for men alone. Now it has carved a market among the women and children segments as well.

Even after decades of being endeared, Khaddar has not lost its popularity, unlike most fashion trends.

Technological shift

Initially, the raw material was supplied by the traditional Charkha (spinning wheel) but now people have started acquiring raw material from spinning mills.

Some are still making use of traditional tools, said Aamir Ali, Chief Executive Officer of Lasani Khaddar House Kamalia.

Surplus liquidity: Wathra pushes for investment in real economic activities

He said that the cotton variety produced in Kamalia is brown, unlike variety from other regions. At the time of the inception of the Khaddar industry, the product was available only in brown colour. Brown is indicative of the superior brand of the product, consequently it is more expensive, Ali added.

Ali said that only 30% of brown Khaddar is made from traditional methods, while the rest have shifted to power-looms.

Many people still use Charkha and hand-looms to keep the tradition of Kamalia alive, said Ali.

These people are prominent for their art and manage to attract bulk of the orders. However, the traditional technique limits them to 8-10 meters of khaddar a day per hand-loom.

This fabric is expensive compared to the power-loomed Khaddar, said Maqsood Ahmad, a trader of Khaddar fabric.

The hand-loomed Khaddar suit are available for Rs2,000 to Rs4,000 for a 7-meter suit. However, retailers are selling these for Rs6,000 to Rs8,000, he added. The power loom Khaddar retail for Rs400 to Rs1,500 per 7 meter suit in the wholesale market.

Going online

In a startling move to expand their business, the small scale manufacturers have moved online.

Textile sector: Challenges facing industry discussed

Atif Hussain, originally from Kamalia, was living in Islamabad to pursue higher education. He said that he was earning a handsome profit by selling Khaddar in Islamabad by making use social media.

"Now I don't need my family's financial support to meet educational expenses," he added.

Published in The Express Tribune, April 10th, 2016.

Like Business on Facebook, follow @TribuneBiz on Twitter to stay informed and join in the conversation.
COMMENTS
Comments are moderated and generally will be posted if they are on-topic and not abusive.
For more information, please see our Comments FAQ