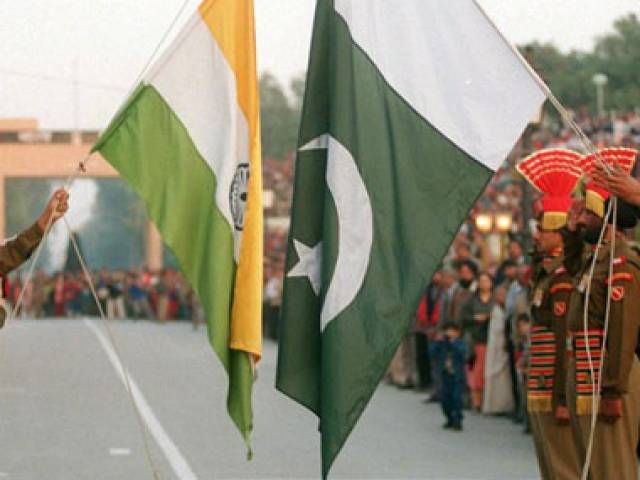 ---


The United States has once again urged Pakistan and India to engage in dialogue after the Pakistani envoy in New Delhi suggested that talks between the two nuclear-armed neighbours are suspended at the moment.




Speaking to reporters at a daily news briefing on Thursday, US State Department deputy spokesperson Mark Toner said Washington will continue to press Islamabad and New Delhi to normalise their ties though direct talks.

Dialogue between Pakistan, India currently suspended, says Abdul Basit

"We believe and it's been our longstanding position that India and Pakistan stand to benefit from the normalisation of relations and practical cooperation," Toner said when asked to comment on the apparent freezing of talks between the two neighbours.

"We encourage them [Pakistan and India] to engage in direct dialogue that's aimed at reducing tensions between the two governments and two countries. And we strongly support those efforts, because we believe it, obviously, will lead to greater stability and peace in the region and is to the benefit of both countries," he added.

A day earlier at an event in New Delhi, Pakistan's high commissioner in India said the bilateral dialogue process between the neighbours appeared suspended for the time being.

India involved in state-sponsored terrorism in Pakistan, says IG FC

"As far as I know there is no meeting scheduled between the foreign secretaries [of Pakistan and India] yet," Abdul Basit said at an interaction at the Foreign Correspondents Club of South Asia. "I think at present, the peace process between India and Pakistan is suspended."

When asked to comment on the arrest on Indian spy Kulbhushan Yadav by Pakistani security forces in Balochistan last month, Toner said that while he was aware of reports about the development, he did not have any details on the incident.

In response to a question about whether the US was concerned about Kashmiris calling for jihad against Indian forces over the latter's brutalities, the State Department spokesman said Washington's policy regarding the disputed region had not changed.

"As we've long said, the pace, scope, and character of those discussions or any discussions on Kashmir must be for the two sides [Pakistan and India] to determine. We support any and all positive steps that India and Pakistan can take to forge closer relations," he said.

Replying to a question about how the US was watching the situation emerging from the Panama Papers hitting headlines around the world, particular in Iceland and Pakistan, Toner said Washington did not want to comment on the findings.

India in talks to buy US Predator drones, has eye on Pakistan, China

"There's lots of churn, if I could put it that way, coming out of the leaking of these documents. We've not, frankly, commented on some of the allegations or some of the reporting that's going on about this. We don't necessarily want to comment on the findings. We don't normally comment on the – what we consider to be leaked information," he said.

"I think globally speaking … if there is a perception of corruption then that is damaging, and that's up to governments around the world to address if it affects them or speaks to their conduct. We can't say categorically that corruption is taking place or that this is somehow criminal activity," Toner added.

Published in The Express Tribune, April 9th, 2016.
COMMENTS (3)
Comments are moderated and generally will be posted if they are on-topic and not abusive.
For more information, please see our Comments FAQ