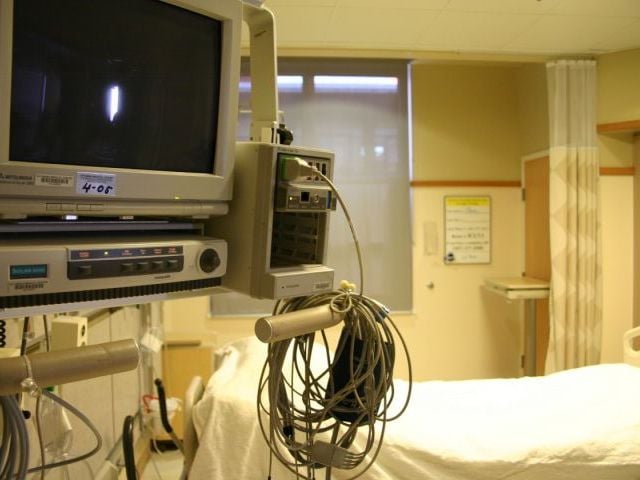 ---
ISLAMABAD:



A harmoniously structured, organised and integrated healthcare system is essential for effective operation and service delivery.




Prior to the 18th Amendment, the health sector fell under the purview of a single authority, but after devolution, the system in the federal capital, it seems, has fallen victim to fragmented control, with no single authority supervising the system, resulting in a hotchpotch of uncoordinated health services.

The current health system in rural and urban areas of Islamabad Capital Territory (ITC) seems to be out-of-sync with several regulatory bodies working with little coordination.

Currently, health units and hospitals in ICT limits are functioning under different authorities, departments and ministries including the Capital Administration and Development Division (CADD), the Capital Development Authority (CDA), the Cabinet Division, the National Health Services Regulation, Coordination (NHSRC), the Pakistan Atomic Energy Commission (PAEC) and the ICT Chief Commissioner.

The breakup shows that currently 14 basic health units and three rural healthcare centres are functioning under the ICT; three tertiary hospitals — Pakistan Institute of Medical Sciences (PIMS), Polyclinic and the National Institute of Rehabilitation and Medicine under CADD; the CDA Hospital and dispensaries in urban Islamabad under the civic agency, and PAEC Hospital under the PAEC.

Health officials said that the lack of coordination and synchronisation among primary, secondary and tertiary healthcare centres were not only hampering effective delivery of health services but also costing the national exchequer in the form of fragmented health budget and allocations.

Health Minister Saira Afzal Tarar told The Express Tribune that the health ministry had proposed setting up a health board, or some other singular authority to merge the fragmented health facilities in ICT so that the services of doctors, paramedical staff and nurses could be utilised wherever needed.

She said that during a recent polio drive, the health ministry faced lot of problem in accessing children on the outskirt of Islamabad. "We had to hire lady health workers (LHWs) and volunteers to run the polio campaign on the outskirt of Islamabad due to lack of coordination among health authorities and other bodies in ICT," she said, adding that there was a dire need to hire permanent LHWs and vaccinators to run polio drives.

SZABMU Vice-Chancellor Dr Javed Akram said that there was a need for a single government authority or autonomous board to run the affairs of the health units in the ICT for the effective delivery of health services in rural and urban areas.

He proposed the formation of a board which would split the city into four parts, with each part having directorates covering a number of union councils.

"Though devolution has occurred and resources have been given to provinces, much workload remains with the federation," Dr Akram said and added that the workload should either be shifted to provinces, or provinces should reimburse federal hospitals for treating at the centre's facilities.

Published in The Express Tribune, April 9th,  2016.