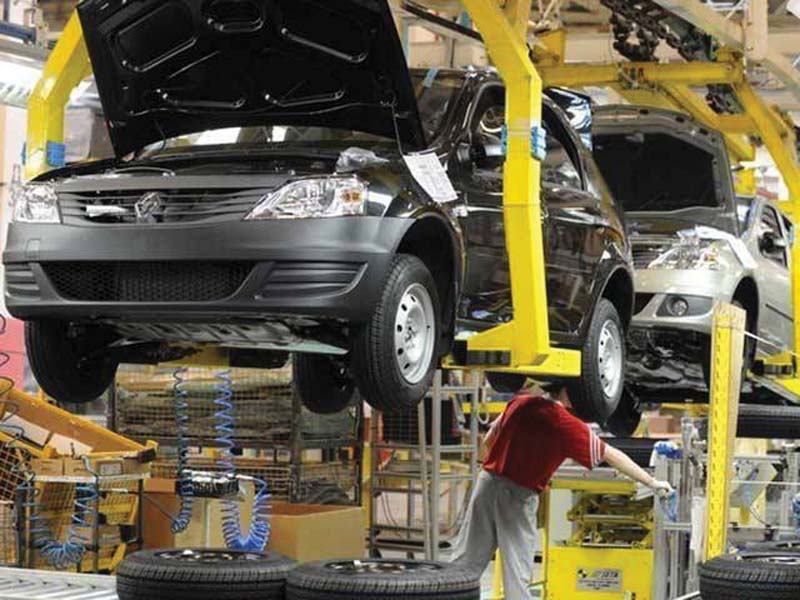 ---
KARACHI:



The announcement of the new auto policy shook the entire industry with threat from one existing player, veiled in the guise of criticism, that it will move its investment to Iran if changes were not made. The other two preferred staying silent in the background.




Followers, consumers and the government, however, hailed the development as a step towards bringing in a new manufacturer in a country starved of choice and competition.

Auto policy approved, door wide open for new entrant

Nevertheless, as the Auto Policy 2016-21 sunk in, majority of the industry officials seemed to have come onboard, declaring that it will provide some much-needed competition, but continued to complain.

"It is a misconception that we fear competition," said Aamir Allawala, former chairman of the Pakistan Association of Automobile Parts & Accessories Manufacturers (Paapam). "We welcome new entrants as they would expand the market size."

Allawala was addressing a gathering of journalists at an auto workshop, organised by the Indus Motor Company (IMC) after the auto policy announcement. The workshop was aimed at supporting the objective of 'Made in Pakistan' and disseminating factual information about the industry.

IMC Chief Operating Officer Ali Jamali sounded ecstatic, but voiced his concerns.  "We are happy that we have a clear policy for the next five years that focuses on Greenfield investments and revival of closed assembly plants," said Jamali. "But it would have been better had the government taken all stakeholders on board while drafting it. It should have hired experts."

The policy was approved after a long delay and had incentives for new entrants in the shape of tax-exemptions and lesser duty on import of parts and vehicles - the latter meant for the new manufacturer to test the Pakistani market.

But the policy, which took too long to be compiled, was not announced in a vacuum. It was meant to address issues ranging from low user satisfaction, poor quality, lack of value-addition, variety, basic safety features, obsolete technology along with unreasonable annual price escalation.

"The three Japanese carmakers lacked innovation and competitiveness, despite the incentives offered to them in the previous policies," stated government officials.

However, Allawala tried to counter the argument, saying that the government did not keep its promise made in the previous announcement.

"The incentives offered in the policy 2007-12 were not entirely implemented upon by the government. They promised us testing labs on Euro-6 standards along with human resource development support. None of that happened," said Allawala.

"Like other sectors, we also took a hit because of rupee depreciation. Furthermore, the price breakup of a locally manufactured vehicle conveys that almost one-third or 33% of retail prices are government levies, duty and taxes," he said.

"Taking a Corolla 1.3L [the basic model] or example, the cost of imported content is 24%, conversion cost is 9%, local content is 34% and the remaining 33% goes into taxes."

Import of used cars

Reiterating the importance of localisation, Jamali expressed concerns over the import of used cars and said it would discourage any new entrant. "Localisation is important because it saves foreign exchange and generates employment.

"With every new model, we successfully localised more and more parts in order to maintain competitiveness. In 1993, our localisation was 20%, which increased to 30% in 2003, 44% in 2008 and 60% in 2014."

"The illegal import of cars creates a black economy worth Rs67 billion in 2015. Fixed duties under SRO 577 were suppressed by 30%. It is a major hindrance in attracting long term investment.

"The country lost 43,000 jobs due to these illegal sales."

The argument of car makers is simple - they want the same incentives as those being offered to new entrants. The government, on the other hand, is visibly disappointed at the lack of progress after having extended incentives in the last few years.

"The current players are in best position to make investments quickly to achieve GDP growth. Pak Suzuki has pledged to invest $430 million to set up new plant and introduce new models in 2 years," said Jamali, referring to the investment that Pak Suzuki subsequently threatened to move to Iran if changes in the auto policy were not made.

"We are targeting to increase production up to 500,000 units by 2020 and we need  the government's support."

But followers tend to be sceptic if further protection needs to be given, especially since Honda Atlas Cars posted a net profit of Rs2.4 billion in the first nine months (Apr-Dec) of 2015-16, up 53% from Rs1.6 billion in the same period last year.

Pak Suzuki announced a net profit of Rs5.8 billion in the year ending on December 2015, up 207% compared to Rs1.9 billion in the same period of last year

What consumers say

Very rarely do consumers go out and criticise a sector as much as they do with the country's auto industry.

"I support the import of new cars; if I were to choose between an imported [Toyota] Vitz and a locally assembled Suzuki Swift, I'd choose the former because of the quality," said a Pak Suzuki/Toyota consumer Khawaja Umar. "The difference is poles apart if you compare the two variants of the same carmaker.

On the other hand, a local businessman questioned the logic behind the government's initiative to import European cars. "If the objective is to reduce car prices, then the decision to initially import is wrong. The brands they want to attract make high-end cars which would be extremely expensive.

Auto policy 2016-2021: Govt toughens up, Asif says consumer interest protected

"Furthermore, it's not that these carmakers would set up their assembly lines overnight. All parts would initially be imported with gradual localisation.

"Local carmakers know how to cut cost; it would take European carmakers a long time to understand the market. I am not favouring the current carmakers' monopoly but if the government really wants to increase competition, it should import other Japanese brands or give incentives to Nissan or Hyundai which already have plants here," he said.

Published in The Express Tribune, April 9th,  2016.

Like Business on Facebook, follow @TribuneBiz on Twitter to stay informed and join in the conversation.
COMMENTS (5)
Comments are moderated and generally will be posted if they are on-topic and not abusive.
For more information, please see our Comments FAQ