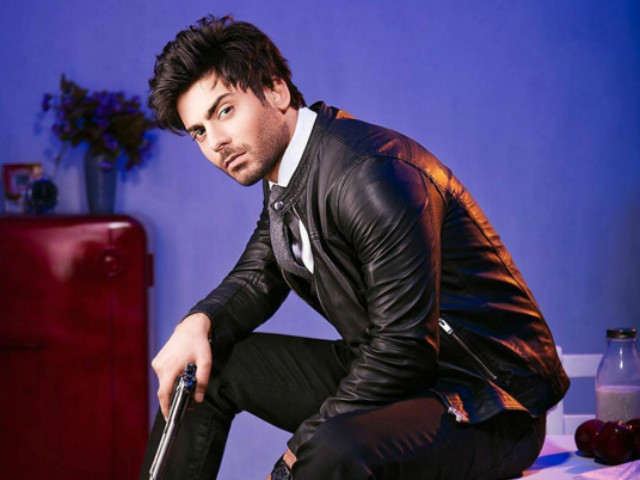 ---
Pakistani heart throb Fawad Khan, just bagged the Grazia Crush of The Year award at the Grazia Young Fashion Awards 2016 last night, and gave his two cents about who he thinks are the most fashionable celebrities in Bollywood.

https://www.instagram.com/p/BD6MkIgGGKW/

Fawad's cameo role in 'ADHM' extended post 'Kapoor & Sons' success

When asked to list down the most fashionable people in the industry, Fawad quipped, "Should I start from number one? Me."

He later said, "I think, there a lot of fashionable people in Bollywood. They all know how to carry themselves very well."

But B-town's current favourite Ranveer Singh stood above all. "Ranveer has the quirkiest sense of fashion and at the same time he can be very dapper. He has got a very eclectic taste in fashion," said Fawad.

Fawad's endearing joke about 'bari star' Mahira

And who else could be his personal favourite in females than his Khoobsurat co-star Sonam Kapoor. "Obviously, Sonam," said Fawad adding, "Kangana, Deepika, Anushka and Alia, all of them are fashionable."

.@_fawadakhan_ lists out the most fashionable people of Bollywood at the #GYFA16 pic.twitter.com/kjIq5HjJl9

— Filmfare (@filmfare) April 7, 2016


Fawad, Ranbir spotted shooting for 'Ae Dil Hai Mushkil' in Rajasthan

Fawad also struck a pose with Sonam and the two easily managed to steal the limelight.
https://www.instagram.com/p/BD6K9x8mGGS/
https://www.instagram.com/p/BD7fkW2R8bs/

Fawad was among one of the best dressed Bollywood A-listers as he looked absolutely dapper in a black suit on the red carpet.
https://www.instagram.com/p/BD7Ua7Hx8cS/