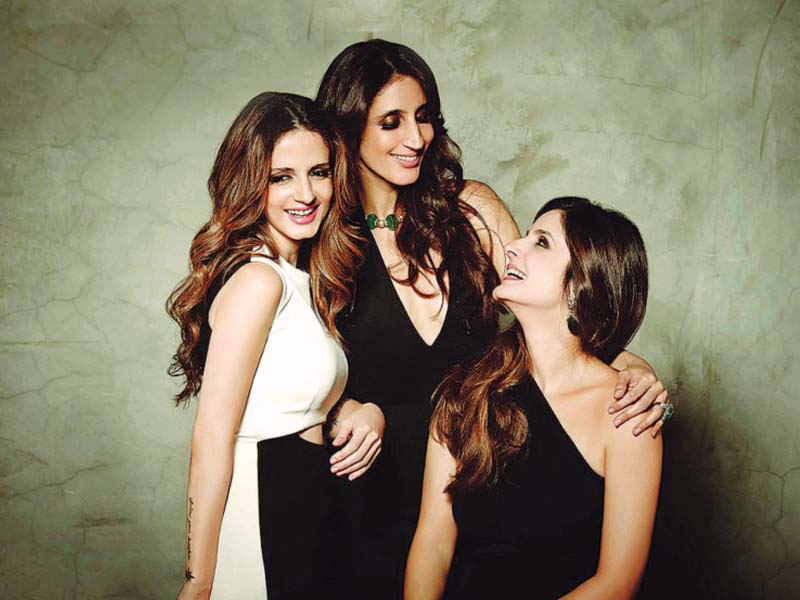 ---


We talk to Simone Arora,  the artist behind the concept home boutique 'Simone' in Bombay as well as fabric designer, about her family, design influences, and a few useful tips on styling your home




Simone Arora has created a name for herself in the design world and in her own country across the border, with an eponymously named concept home boutique and unique fabric designs. Daughter of Bollywood fraternity members, Sanjay and Zarin Khan and sister to heartthrob Zayed Khan, it is understandable she was exposed to the grandeur of design from an early age — from detailed film sets for her father's films to homes decorated by her mother Zarin, of industry veterans like Sharmila Tagore and Raj Kapoor.

"I was nurtured and brought up in a progressive and cosmopolitan home, where I was constantly exposed to beautiful art and objects, fine living and extensive travel. I came into contact with many interesting and influential people very early in my life. My parents are both artistically inclined and they exposed me to a great number of things that lead to my heightened sensibility and I believe were the major source of my design influence," Simone says.

Simone is known for her unerring eye for colour, designing elegant and sophisticated templates for modern living. Her vivid rooms have brought new energy to home décor styling. Talking about the latest home décor trend predictions for spring and summer for this year, she surprisingly waves the idea of trends away. "I don't believe in trends. For me, it's more about what appeals to one's sensibility. For example, if I prefer contemporary and modern, that does not mean I don't appreciate bold and traditional design as well. There are some people who like a blend of both. It's more about creating the right look and atmosphere than following trends," she says.

Simone's design inspiration comes from many sources, including nature, travel, architecture and books, but her mother tops the charts as the ultimate source of inspiration. "My mother has been an inspiring role model for me all through my childhood and formative years. She has mastered the art of being organised at all times and has shown tremendous support through the building of my home and my store. We traveled through Europe extensively, visiting numerous design trade shows to source furniture and objets d'art while setting up both my prized projects." It is clear Simone relies on her mother's experienced eye and keen sense of aesthetics to assist her through the final selection of merchandise for her store.




Will we be seeing Simone in Pakistan any time soon? "Pakistan is like an extension of us — our culture, our mannerisms, our cuisine and our ethnic sense of fashion are similar. Friends that I know are extremely warm and I've heard so much about Pakistani hospitality; I hope to experience it some day. I also enjoy wearing traditional Pakistani attire as I find it very fashionable and flattering," she shares.

Simone's Home Decor 101 




1- A home should to be a reflection of your personality and your lifestyle.

2- If you do engage the services of a professional designer to assist you in decorating your home, it is essential that you be involved with the project at every stage.

3- Personalise your home with family photographs and sentimental pieces that you may have collected over time, to remind you of those special moments.

4- Allow in as much natural light and fresh air as possible to circulate through your home. Keep it looking neat and clean at all times

5- The lighting should be well-considered and not harsh and strong. It should ideally accentuate and flatter the spaces and objects within it.

6- The density between furnished and open spaces should be optimum and not overbearing or cluttered.

7- I like using monochromatic colours with accent prints in the form of cushions or an occasional chair placed cleverly. Fresh flowers, rugs, table lamps, coffee table books and accessories warm up a space — giving it a cosy and lived-in look.