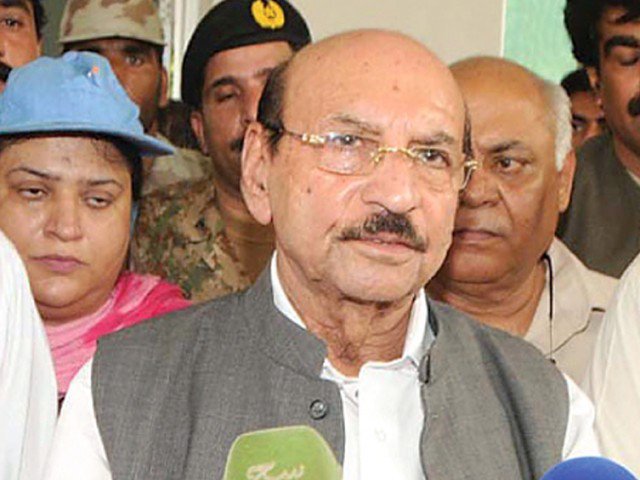 ---
SUKKUR: With the help of aid given by the United States government, the Sindh government has taken up several educational projects in rural parts of the province.

In the last eight years of its tenure, the Pakistan Peoples Party (PPP)-led Sindh government has established 10 new universities, said Sindh Chief Minister Qaim Ali Shah as he addressed the inaugural ceremony of a high school on Thursday in Kauro Phulpoto village near Khairpur. The school has been constructed under the Sindh Basic Education Programme by USAID, at an estimated cost of Rs70 million. US consul-general Brian Heath, USAID mission director John Groarke, Bakhtawar Bhutto Zardari, education minister Nisar Ahmed Khuhro, MNA Nafisa Shah, MNA Azra Pechuho, Sukkur commissioner Muhammad Abbas Baloch and others were present at the ceremony.




Shah said that primary education in Khairpur used to be compulsory and free, along with accommodation and food. But, after the imposition of the one-unit scheme, Sindh's education was ruined, said Shah, adding that during the last eight years the Sindh government has adopted revolutionary measures with the help of the US government to better its education facilities. "So far around 7,000 schools have been reopened and, to boost girl's education, an amount of Rs3,500 per year is being given to the female students," he said. "However, despite all this, even today 40% of children [in Sindh] are out of schools," he said, adding that he is hopeful that, with untiring efforts the education sector in Sindh will become better than other provinces. "The super flood of 2010 and torrential rains of 2011 caused extensive damage to the infrastructure and at that time the US government extended a helping hand to revive educational institutes and thus proved to be a good friend," said the CM.

Heath said that the US government is constructing 106 schools in Sindh, at an estimated cost of Rs16 billion. "Investment in the education sector is aimed at providing a chance to the youth to polish their talent and construction of schools will pave the way for better education facilities in Sindh," he said. Bakhtawar said that it was her mother's vision that extremism be countered through education. "My mother had given a message to the entire Muslim world that the solution to their problems lies in education," she said.

Published in The Express Tribune, April 8th,  2016.